Bring The Venus Project To The UK
147
people have signed this petition.
Add your name now!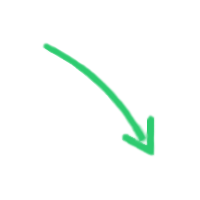 147

people

have signed.

Add your voice!
Maxine K.
signed just now
Adam B.
signed just now
This is a petition for everyone that would like to see a branch of The Venus Project set up here in the UK so that we can contribute toward its development.

"Never doubt that a small group of thoughtful, committed, citizens can change the world. Indeed, it is the only thing that ever has." - Margaret Mead.

The Venus Project is an organisation started by self educated structural engineer, industrial designer and futurist, Jacque Fresco. The project has been popularised by the Zeitgeist Movement. The Venus Project is committed to demonstrating that we already have the technology we need to build a society that would provide for everyone on the planet, yet we insist on supporting a monetary economy that is based on violence and scarcity which is now collapsing around us. We need to ask fundamental questions about moving beyond a monetary economy toward one based on technology.

The Venus Project is neither Utopian nor Orwellian, nor does it reflect the dreams of impractical idealists. Instead, it presents attainable goals requiring only the intelligent application of what we already know. The only limitations are those which we impose upon ourselves.

Through the implementation of a resource-based economy, and a multitude of innovative and environmentally friendly technologies directly applied to the social system, The Venus Project proposals could dramatically reduce crime, poverty, hunger, homelessness, and many other pressing problems that are common throughout the world today. One of the cornerstones of the organisation's findings is the fact that many of the dysfunctional behaviours of today's society stem directly from the dehumanising environment of a monetary system. In addition, automation has resulted in the technological replacement of human labour by machines and eventually most people will not have the purchasing power to buy the goods and services turned out.

The Venus Project proposes a system in which automation and technology would be intelligently integrated into an overall holistic socio-economic design where the primary function would be to maximize the quality of life rather than profits. This project also introduces a set of workable and practical values.

If you live within the UK and would like to see a branch of The Venus Project within the UK, then please sign this petition.

If you don't live in the UK, then may I strongly suggest that you create a petition to form your own branch of The Venus Project within the country that you do live in.

Promote peace through peaceful means and we shall have peace.



Links