Let Col. Van T Barfoot fly his flag!
33
people have signed this petition.
Add your name now!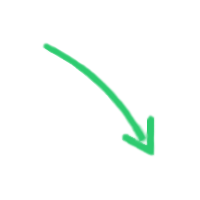 33

people

have signed.

Add your voice!
Maxine K.
signed just now
Adam B.
signed just now
Col. Van T. Barfoot, a local Medal of Honor winner, is under the gun from his Henrico County community's homeowner association. In a five-paragraph letter to Barfoot that he received yesterday, Barfoot is being ordered to remove a flagpole from his yard. The decorated veteran of three wars, now 90 years old, raises the American flag every morning on the pole, then lowers and folds the flag at dusk each day in a three-corner military fashion. In a priority mail letter, the Coates & Davenport law firm in Richmond is ordering Barfoot to remove the pole by 5 p.m. Friday or face "legal action being brought to enforce the Covenants and Restrictions against you." The letter states that Barfoot will be subject to paying all legal fees and costs in any successful legal proceeding pursued by the homeowner association's board. Barfoot's daughter said this evening that news reports about the association order have prompted an outpouring of sympathy and offers of help from people following her father's ordeal. Tonight, the Sussex Square Homeowners Association issued a statement reiterating its position that Barfoot directly violated the association board's denial of his request to erect a flagpole. "This is not about the American flag. This about a flagpole," the statement reads. Barfoot lives in the Sussex Square community in far western Henrico; its board of directors rejected a plea from Barfoot in July to approve the pole, disallowing the fixture on aesthetic grounds. There is no provision in the community's rules expressly forbidding flagpoles, Barfoot's daughter said. But she said the board ruled against her father's fixture and ordered it removed in July, deciding that free-standing flag poles are not aesthetically appropriate. Short flag stands attached to porches dot the community. "Dad sort of feels like this is the end," said Margaret Nicholls, Barfoot's daughter, who lives a few doors away. But she said this morning that she and her husband are attempting to generate support for her father's cause, a flag-raising rite that he has undertaken for most of his life. Barfoot received the Medal of Honor on the battlefield during World War II in Italy and fought as well in the Korean and Vietnam wars. A portion of a highway in rural Mississippi, his native state, was named in his honor this fall. A building at McGuire Veterans Hospital in Richmond also carries his name. Barfoot began regularly flying the flag on Veteran's Day this year despite the Sussex Square board's decision. He said in November that not flying the flag would be a sacrilege to him. "There's never been a day in my life or a place I've lived in my life that you couldn't fly the American flag," he said. For more on this story, see Richmond Times-Dispatch. --- Bill McKelway You can call or email the Colonel's representative Patricia O'Bannon with your thoughts, her information is Patricia O'Bannon - Tuckahoe District 804.0501.4207 tuckahoe@co.henrico.va.us
Sponsor
Citizens in Northern Virginia showing their support for this patriot who served in 3 wars and is one of the last surviving Medal of Honor recipients. His modest flag, that he dutifully raises and lowers each day, is under scrutiny from the Sussex Square homeowners association. They association is now threatening to take legal action. Mind you, the majority of the community is in support of the Colonel.
Links
http://www2.timesdispatch.com/rtd/news/local/article/POLEGAT02_20091202-091201/309031/P20/ http://www.cwreenactors.com/forum/showthread.phpp=138651