Promoting informed consent in vaccination decisions
13
people have signed this petition.
Add your name now!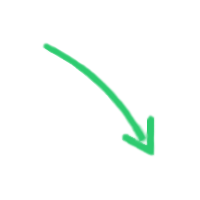 13

people

have signed.

Add your voice!
Maxine K.
signed just now
Adam B.
signed just now
Informed consent is to ethical health care what free speech is to democracy. While the minority voice may not always be correct, the minority voice is vital to seeking truth and finding solutions. This is especially true in health care, where common knowledge, tradition, unexamined correlations, and personal emotion all too frequently substitute for solid science. The human body is indescribably complex, and many of the things we think we "know" are incomplete or false. For this reason, we believe each and every patient has to right to seek information and make medical decisions based upon that information without threats, coercion, or insults by physicians or other medical personnel. We furthermore believe that parents have the right to make these decisions for their children, until those children are of an age to decide for themselves. On the basis of these beliefs, we demand that physicians, politicians, medical associations, schools, child protective services, parents, pharmaceutical companies and all other individuals and entities involved in health care decisions demonstrate a collective commitment to informed consent in the area of vaccine recommendations and law. This includes taking the following steps 1. Immediately cease all propaganda campaigns that use fear, shame, or inaccurate information to try and force a specific vaccination decision on parents.
2. Protect the right to individually choose vaccines and a vaccine schedule that is appropriate for the specific patient being considered.
3. Respect that many patients will voluntarily waive the right to choose their own vaccines and truly prefer that their physician make these complex choices.

4. Demand that all claims about vaccine effectiveness and safety be considered speculative until backed up by rigorous, peer-reviewed, and independent scientific studies.
5. Acknowledge that there is a great deal of uncertainty in this field. Acknowledge that many decisions about vaccines have to be made on speculative data because the hard science is simply not available, and in some cases, may never be available.
6. Acknowledge that all vaccine decisions carry some risk, and there is no perfect answer.
7. Acknowledge that every disease is different, every vaccine is different, and every individual situation is different. Cease laws and language that treat all these factors as identical. We are people who have a wide variety of strongly held opinions on vaccination. With this petition, we pledge that we ourselves will abide by these guidelines in conversations both formal and informal. We pledge to work together with people of all interests in this area to come up with solutions that are in the long-term best interests of both public health and individual health.
Links