Utkinton Village Children's Playground - REJECTED BY THE DIOCESE
141
people have signed this petition.
Add your name now!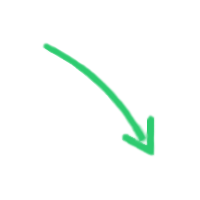 141

people

have signed.

Add your voice!
Maxine K.
signed just now
Adam B.
signed just now
THE DIOCESE OF CHESTER HAS STOPPED A CHILDREN'S PLAY PARK BEING BUILT.
We want a play area for children in Utkinton. We want to secure the future of the village. We want to grow our community. We don't want to let the next generation down.
Help us fight the Diocese who opposed physical & emotional health, fun and laughter, children and families.
You can comment here - Utkinton and Cotebrook Community News
Join our Facebook community here
It was reported on 15/12/2016 via the Utkinton and Cotebrook Community Page that the Diocese of Chester had rejected pleas from local villagers to have play equipment installed on the 'school field' site in Utkinton.
There has been a considerable effort put into having a recreational area for children in the Village since 2013 as it was part of the Parish Plan and for the last 11 months there has been a Working Committee who have been actively campaigning for the installation of the equipment. The Diocese throughout have refused to meet the Working Committee or the Council at an 'around the table' meeting and so have caused considerable frustration and upset. This feeling was only heightened on Thursday when the final decision came. To note, we are talking about three pieces of play equipment which has already been donated from Bunbury.
There hasn't been any real concrete reason put forward by the Diocese other than citing lease issues and objections put forward by four households in the village. Jeff Turnbull, the Director of Education stated in an email on 21st December 2016 to a parent of one of the school children from St. Paul's C of E Primary that "the proposed installation did not have universal support in the village and the Diocese Board of Finance did not receive the reassurances it needed from Cheshire West and Chester Council under charity law to agree to the equipment being installed". He continued to say that: "The Board of Finance and the Board of Education do seek to serve the parishes, communities and schools within the constraints applied by law. We may do this imperfectly, but always in good faith and in the service of our God". This seems very hard to swallow, especially when at the heart of this issue is children and the Bible teaches us that we must protect children and prepare them for life. The Diocese have failed to see the true matter and it is a great shame. Throughout talks between Utkinton Parish Council/Working Committee and the Diocese via CWaC Council, proposals were put forward to try to ease those concerns by the opposing villagers such as 'Warden' style monitoring and closing the area at a particular time in the evening. There has been a fine example of how well this system can work in Eaton where the play area is closed at 8pm in the summer and dusk in the winter. It is advised the Utkinton and Cotebrook Community Pages are read to give further details and a more in-depth update will be published in January 2017.
But why is a recreational site so important? Surely the children can just go elsewhere, walk down the dark twisty lanes themselves to a neighbouring village or they can play in the street. This is, obviously, is in no way dangerous or unreasonable! Outside play has a plethora of benefits including physical and mental health but also gives children the opportunity to build life/social skills to prepare them for adult life. To give you some statistics, according to a Government published document on childhood health in 2016: The Child Health Profile, Cheshire West and Chester local authority has a higher rate of childhood obesity than neighbouring statistical areas in the North West and higher than England as an overall. To hammer this home further a Harvard study published in the Journal of Paediatrics and later in the Daily Telegraph (14th December 2016), found that smartphones are just as 'dangerous' as television. Children (a group of 25,000 of 14-18) who spend more than five hours on a smart phone are 43% more likely to become obese, twice as likely to consume sugary drinks, do too little exercise and suffer sleep deprivation. In the UK, OfCom found that children are spending approximately 15 hours online per week and 13.5hrs watching television. One in three of our children leave primary school overweight, indeed, the UK is amongst the most inactive countries in the world. Only 15% of girls and 22% of boys do one hour of exercise per day. I merely scratch the surface by bringing this to your attention after all we hear every day in the news about diabetes, asthma and lack of resistance to allergens are growing worries in our modern world. Physical health is not just a concern anymore, and we are having to face up to the fact that the emotional well-being of our children is just as important. Children who have the benefit of freedom to play outside, have the opportunity to improve their physical health, eat a balanced diet and get regular exercise helps young people to develop the resilience to cope with whatever life throws at them and grow into well-rounded, healthy adults.
So you can see that recreation is vital to the community to ensure the future development of its population. Which brings me to my close; for Utkinton to remain a welcoming village and to keep the excellent St. Paul's school needs families to move into the village and to become the next generation. Utkinton is growing but getting older. The Census shows that those over 40 has increased and those in the 'parenting years' has decreased. I'm sure you can all make your own conclusions from that.
Therefore I implore anyone who understands and cares about village life to offer their signature to support the small and non-intrusive installation of three pieces of play equipment for the children and families of Utkinton and surrounding villages such as Cotebrook. We need the Diocese to hear our voices and we can only do this by standing together.
Thank you in anticipation of your support.