Reform the UTC Parking Services Rules & Regulations
119
people have signed this petition.
Add your name now!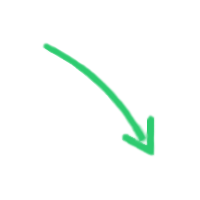 119

people

have signed.

Add your voice!
Maxine K.
signed just now
Adam B.
signed just now
*******WHEN SIGNING THIS PETITION, PLEASE LEAVE YOUR UTC ID's IN THE COMMENT SECTION REGARDLESS OF WHETHER OR NOT YOU LEAVE A COMMENT - THIS WILL GREATLY HELP TO FURTHER VALIDATE THIS PETITION********** It will not be utilized for any other purposes, I promise.




Today (2/26/13), I have decided that, based on my own horrible experience with UTC Parking Services and the complaints I have heard/received from numerous fellow students AND faculty, I have had enough of UTC's ridiculous and poorly run parking services department. Ever since receiving my first ticket here (before I was even enrolled as a student), I have been considering possible solutions to the many issues that have arisen due to the parking administration's unsuccessful policies and regulations. Note: I do not claim to be the most eloquent writer nor the most knowledgeable individual on all the details of the parking situation, but, since everyone seems to be complaining about it and no one seems to be making any effort to combat it, I figure I might as well give it a shot. If I can get the backing of the UTC student body and faculty (believe me, they have it just about as bad as we do; no special treatment is given to them), then something can/will actually be done about it. It may sound stupid and/or pointless now, but, if a big enough deal is made out of this and the right path is taken to presenting these issues, they might just get resolved. It's worth a try, isn't it? I transferred to UTC in the fall of 2012 from another school where lack of valid/acceptable parking and absurd ticket issues were virtually nonexistent. Parking decal fees were included in tuition automatically, and were much more reasonably priced than UTC's "general" parking permits. Best of all, there was no such thing as "reserved parking". Everyone received the same type of parking permit to park just about anywhere (save for the President and "higher-ups" of the college). I have currently been issued over $250 in ludicrous parking citations in my 1 1/2 semesters here, and I know for a fact that this is nothing compared to some students'. Here are just a few of the nonsensical reasons that I know of as to what/why citations have been issued: - parking in the "wrong lot" when you have a decal for that lot - "wrong lot" for a car that you do not even own (heard this one quite a bit) - citations issued for your vehicle when you and your vehicle were not even present on campus - parking in a handicap spot when you possess and displayed a handicap pass - (I will stop here and add others as they are sent to me) "General Parking" is a joke, as many of you know. Purchasing a $108 general parking permit is basically a waste of money unless you have an 8:00 AM or night class. It does however guarantee you a spot in a barely-graveled, pothole-filled "parking lot" by Engel Stadium approx. a mile or so from campus where you will have to wait possibly 10-15 minutes for a bus that then waits another 10 minutes before leaving and runs a route that has very few convenient stops. While general parking spots within walking distance to campus are usually packed to the brim, the conveniently located "reserved" lots somehow always appear to be no more than about half-filled at any given time. Though, if one is brave and/or foolish enough to risk parking there without a reserved permit, they are almost guaranteed a ticket from the infamous parking gnomes within minutes of leaving their vehicle. So, if you're a commuter and want to make it to class on time without having to arrive an hour early, you better fork out $252 minimum for a reserved pass! On top of all this, if you "appeal" any given citation online, it is almost always denied.  Appealing your citations gets you no where, and they deny them so often because they know that most students will give up pursuing an appeal if it is initially denied (which = more $$$ for them). Even if you attend an appeals meeting with the "council", it still will usually not be dropped, regardless of the validity and proof of your excuse/claim. To get a ticket dropped last semester that I received for a car that I do not own, I literally had to go through everyone all the way up to the head of the department and threaten a lawsuit to get it dropped (I wouldn't have followed through with it, but it sure worked). While UTC parking services and campus safety waste no time/resources writing all of us citations for anything they can come up with, our campus continues to be plagued by robberies/theft, delinquency, DUI's, and bomb threats. Instead of focusing their resources on providing a safe and easily accessible campus (such as...oh, I don't know...building parking garages on the "gravel" mud lots), the parking and safety administrations would rather fine the students (who essentially pay their salaries) outrageous amounts and hire more parking gnomes to maximize their efficiency at what is, in my opinion, scamming us. They have to be making a huge profit off of citations alone every semester...where is that money going? SO, here is what I propose (and I am open to any and all suggestions; this is OUR petition): All pay-for-access parking lots should be general, no more reserved parking. The ticket appeals process also needs to be heavily reformed. We start circulating this petition around on social media outlets, and get as many people to sign it as possible. Then we will go from there, hopefully gaining attention and support from SGA and other school organizations. I'd wager that many of the school faculty members will back this as well if the student body does. Let's face it, no one holds any love for parking services, and its time we press for change. Let us work together to save us all from losing our money and sanity to these peoples' incompetence. If you have any suggestions/stories/complaints you wish to add to this petition, please feel free to contact me at tllax13@aol.com. I will be glad to head this up for the time being, but, being a relatively new student here, I would be fine with handing this off to someone who is in a better position to lead this if need be. If we don't do something, it's only going to get worse.
Sponsor
Pat Wagner
Links
http://www.utc.edu/Administration/ParkingServices/decalCosts.php
http://www.utc.edu/Administration/ParkingServices/