University of Tasmania KNE 240 Reliability Engineering Issues
83
people have signed this petition.
Add your name now!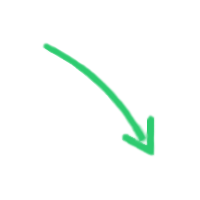 83

people

have signed.

Add your voice!
Maxine K.
signed just now
Adam B.
signed just now
To Whom It May Concern,
I am writing to you in formal complaint of the KNE 240 Reliability Engineering unit undertaken at the University of Tasmania as part of my Bachelor of Engineering degree. The unit is new to the degree this year as part of a unit change associated with a recent change in degree structure.
Issues with this unit were immediately apparent in week one of lectures where the extremely large class size resulted in several students sitting on the floor of aisles, as there were not enough seats, posing a significant OH&S risk in the event of a fire. Fortunately this was amended in Week 3 by the change of lecture location.
However, by this time other significant concerns had arisen in regards to the unit's content and the supplied lecture slides. Slides were simply a copy-paste of the sole supporting textbook with poor in-class explanations of concepts, identifying a clear lack of expertise in the subject matter by the lecturer, exacerbated by very low level English language skills for professional and successful communication in the delivery of content. In the particular example of Rank Regression, the method taught in class and examples were in fact incorrect. The lecturer was made aware of this by the direct approach of a student and the lecturer's response and support was considered "hopeless" and the lecturer's response and support was considered "hopeless" and demonstrated to the student the lecturer's own lack of understanding.
The textbook, the only written support for unit content, contained numerous in-text errors and solutions (acknowledged by the lecturer), including blatant discrepancies between simple equation formulae and numerical solutions. Despite it being the 'fifth edition' the book also displays several grammatical errors that a simple edit can correct. With difficulties understanding the lecturer, students were left with no other supporting material to teach themselves.
During the unit three in-class tests spread evenly throughout the semester. The test questions used poor English and their level of difficulty was very inconsistent with a highly varied final result. Test questions were found to flow from one to the next with some students heavily penalized for minor errors carried over from the previous question despite demonstrating correct method in the following question. Many questions to the lecturer during the test, in response to grammatical errors creating significant confusion as to the question intent, were not able to be answered, confusion remained and in most cases was actually made worse, creating more stress and a sense of hopelessness.
Upon receiving marked tests back students found several oversights in awarded marks and subsequent consultation with the lecturer resulted in, in some cases, several additional marks. Test feedback was extremely poor with answers either crossed out or circled, in some cases the use of a red pen (generally considered as a minimum for marking) was ignored with some students having blue pen used in marking. No indication of how or why given answers were incorrect was supplied and upon comparison with test solutions, supplied post-test, significant errors in official solutions were identified, casting substantial doubt into the fairness and accuracy of the test marking process.
Very little support was offered to students over the course of the unit, in that contact hours with the lecturer were limited to merely a few hours a week and emails were rarely responded to. Tutorials allocated to one hour per week provided little increase in learning due to such a large class size with no time for personal teaching or assistance. Solutions to tutorial questions were often incorrect and very limited in depth. Responses to some questions were skipped over and students were told this is "easy" so no explanation is necessary despite student questions for explanation. Students feel that many problems with this unit would have been avoided if it had been taught by the school of Mathematics, with expertise in statistics and the problems of poor standard of textbook, lecture notes and tutorials may have been avoided.
For the very large unit topic scope very few examples were provided to achieve a better understanding of key concepts and hence little applicable practice was available. This was reflected in tests and the final exam with students being expected to answer difficult-to-understand questions, having learned on only a basic knowledge of theory with no experience of practical examples to aid learning. Often questions had to be solved based purely on theory without any prior practice of the application.
The final exam was incredibly difficult with two questions (out of five) providing even too much of a challenge for HD students. It caused a reaction of disbelief and frustration, as previous to the exam, the third test had been much improved because, to the lecturer's credit, he had responded to student feedback, both directly and in an informal survey by the lecturer. However, it is felt that the exam questions did not adequately cover the learning objectives of the unit and were extremely ambiguous.
Following discussions with peers I am confident the problems and concerns raised above reflect the majority of the class. Students feel they could have learned so much more about reliability systems and especially the design of units for enhanced reliability. They also feel that they have not been fairly tested and examined.
Fourth year students have been heavily disadvantaged. Indeed, students may not graduate as expected with other results to date, and, may not meet new job requirements because of this one unit. Other year levels may have to repeat the unit in future, hopefully after changes are made to improve the quality of the unit, its delivery and support to both the lecturer and students.
It is also most certainly disappointing that this unit has replaced (for fourth year civil engineering students) a previous unit on the detailed design with timber. The latter would have been much more useful and applicable to our careers, especially since the majority of content seemed to focus on electrical components and systems, not applicable to civil/geo students.
Following previous formal complaints by fellow students regarding this unit, I am writing in the hope that this letter will be received in good faith and these problems will be addressed.
Sincerely,

Simon Turbett.

A petition of students who have read and concur with issues stated above is to be provided. The listing of a student as part of the petition signifies agreement and support of the above letter of complaint.
Links