UT MSBA 2021 Slack Standard Plan
49
people have signed this petition.
Add your name now!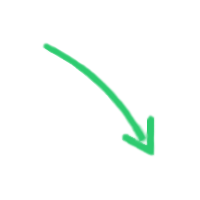 49

people

have signed.

Add your voice!
Maxine K.
signed just now
Adam B.
signed just now
In the UT MSBA program, the need for a sufficient form of communication between peers is imperative for academic success. With the vast majority of school functions moved online for the foreseeable future in the wake of COVID-19, students' sole form of communication with each other is through virtual platforms. In the case of UT's MSBA 2021 Cohort, the primary communication tool utilized is Slack, a channel-based messaging platform that facilitates effective communication and collaboration between members. Slack's ability to provide a centralized platform for all courses and group communication makes it an indispensable service. While nothing can replace the experience of on-campus learning, Slack comes closest to providing students with a single place to discuss projects, pose questions and ideas, coordinate presentations, share resources, and much more. In such an academically rigorous program that is so reliant on group projects and presentations, an application like Slack is not only valuable, it is crucial to the success of the MSBA class of 2021.
All of the communication between students in this year's cohort happens in Slack - it is without a doubt the single most utilized resource in the program, housing thousands of messages in dozens upon dozens of channels. Slack's design makes navigating these messages (among many more) straightforward and ensures that no potentially useful information is lost. However, although Slack provides an invaluable platform for academic-based discussions, much of the information is hidden due to a total message limit being reached (10,000 messages). With such a large cohort, this limit is reached within roughly a two-week rolling window, resulting in only a fraction of the total of message history being searchable. As there is no way to prioritize the importance of select messages, many useful discussions quickly become unreachable under the current plan, resulting in the loss of valuable information. In such an accelerated program, losing the ability to review previously learned/discussed/shared content is detrimental to the cohort's potential academic success. In addition, the 5GB limit on shared files has already been reached, meaning that shared documents, projects, and resources are also becoming inaccessible to MSBA students on a daily basis.
In addition to housing messages and documents, Slack serves as a single platform to connect all software tools and services students use daily, such as Zoom, Google Applications, and GitHub. Furthermore, Slack's extensive application store hosts over 2000 free apps that allow students to create polls to gauge project interest, map out a group's work plan, and even design an ERD. Under the free version currently utilized by the program, the entire MSBA channel is capped at a maximum of 10 applications, significantly limiting student's ability to personalize their workspace to most effectively suit their academic needs.
Fortunately, there's an easy - and affordable - solution. Upgrading to the Slack Standard Plan would enable unlimited message archives and applications for every user, as well as an increase in storage space available to each user. Given the fact that tuition has not decreased at all this year despite the shift to remote learning, we believe this a very reasonable request. Also, Slack offers an 85 percent discount on the plan to educational institutions, which means that for less than 5 cents (per day) per student, the McCombs administration can show its support for the MSBA class of 2021 and vastly improve their learning experience while simultaneously boosting their chances of academic and professional success. In these uncertain times, we hope you'll agree that investing in UT students' success is the best possible way to ensure the MSBA legacy remains intact and that the program continues to attract the best and brightest in years to come.