Withdraw the United States from the United Nations
113
signers.
Add your name now!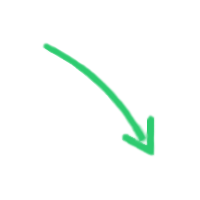 113

signers.

Almost there!

Add your voice!
Maxine K.
signed just now
Adam B.
signed just now
The greatest threat to America's sovereignty is not President Obama or Congress it is the United Nations and we must withdraw from participation. The Globalists (which include President Obama) no the only way to achieve their goal is to destroy America. They also know the people of America would stop any national effort to do this so they are infiltrating America at the city and county level with programs such as International Baccalaureate, Sustainable Development, Wildlands Project, Global Biodiversity Assessment, NSSM 200, Earth Charter and many others. These programs are being sold and disguised as mom and apple pie to local legislators who have no idea what they are signing up for. They are being sold a bill of goods by these NGO's (non government organizations) that are trained to deliver the message in such a way that they are not aware of the true agenda. Global Communism is the agenda and make no mistake about it. Everything we are fighting for today is being compromised by our association with the UN. Anything we accomplish with the intention on saving our Constitution and our freedom will be a worthless effort unless we withdraw from the UN. We also spend billions of our tax dollars supporting the efforts of the UN. Money that is being spent to hasten our own demise.
Links
americadontforget.webs.com
You will be able to find a lot of information about the UN and how they are infiltrating our schools and our local government to advance their agenda. If we don't get out of the UN someday they will be our government. The Constitution will cease to exist and Americans will live like third world people. You can also view the actual petition that will be delivered to Congress.