Designate USA Government a Terrorist Organization
21
people have signed this petition.
Add your name now!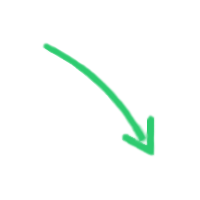 21

people

have signed.

Add your voice!
Maxine K.
signed just now
Adam B.
signed just now
WHEREAS the United States government is in violation of its own laws against terrorism and should be considered a state sponsor of terrorism. Countries determined by the Secretary of State to have repeatedly provided support for acts of international terrorism are designated pursuant to three laws: section 6(j) of the Export Administration Act, section 40 of the Arms Export Control Act, and section 620A of the Foreign Assistance Act." WHEREAS the USA government has provided military aid, intelligence, training, and/or weapons to paramilitary groups or intervened directly using military force resulting in the deaths of civilians, for the purpose of destabilization, overthrowing elected governments, preserving dictatorships, occupation, protecting corporate interests and/or securing domination in these nations (a partial list): Argentina, Afghanistan, Bolivia, Cambodia, Chile, China, Columbia, Cuba, Dominican Republic, El Salvador, Granada, Greece, Guam, Guatemala, Haiti Honduras, Indonesia, Iran, Iraq,Israel, Korea, Laos, Lebanon, Libya, Mexico, Nicaragua, Panama, Palestine, Philippines, Pakistan, Puerto Rico, Russia, Somalia, Sudan, Syria, Turkey, Venezuela, Vietnam, and Yemen. WHEREAS the USA government has provided $53 billion in military aid to Israel since 1949 and plans to give $30 billion in the next ten years. The Israeli government has utilized this aid to displace, imprison, and murder Palestinians, and occupy, besiege and/or dominate Palestine for up to 6 decades. WHEREASThe USA is the only country that was condemned for international terrorism by the World Court and that rejected a Security Council resolution calling on states to observe international law. The USA continues international terrorism by direct military conquest and by giving direct aid to governments engaged in state-sponsored terrorism. WHEREAS the US government has used its own Anti-terrorism laws to illegitimately detain, deport, and harass ethnic groups and religious minorities within the USA boundaries. We the undersigned, do hereby call on the USA government, the United Nations, and the nations of the world to designate the USA as a Terrorist Organization and restrict funding and all material support to the USA, according to US Anti-terrorism laws; and to hold accountable, the USA government, for atrocities committed against civilians throughout the world
Sponsor
The petition coincides with the Facebook group that I have initiated. I have witnessed countless acts of aggression by the US government that have led me to this conclusion.