USMC Colonel Murdered - Family Needs YOUR Help!!!
2225
people have signed this petition.
Add your name now!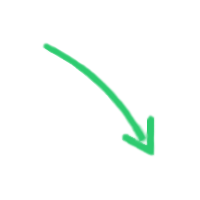 2225

people

have signed.

Add your voice!
Maxine K.
signed just now
Adam B.
signed just now
WE ARE NOT ASKING FOR ANY DONATIONS! Just your support with a signature. If you are prompted after you sign to a donation page, click the X in top right hand corner. For those who did donate, thank you. Your money will go to the website to sustain admin fees.
In 2008, USMC Colonel Michael Stahlman was mortally wound in Ramada, Iraq and 2 months later passed away at Bethesda Naval Hospital, never regaining consciousness. The initial phone call from HQMarine Corps raised immediate immediate speculation, as Kimberly, his wife of 20 years, was told this was a SUICIDE and would have been done with non-dominant hand.
After 12 years of investigation, new evidence discovered and 10 forensic expert reports, all agree this was a HOMICIDE and that NCIS never did their due diligence investigating this case.

As of today, the DOD Inspector General has been sent all documents that prove the death of Colonel Stahlman was indeed a HOMICIDE and we are waiting to see what they come up with.

Mrs. Stahlman has had contact with President Trump by letter. He was straight forward in a letter to NCIS letting them know that DOD and he wanted this case re-opened. However, due to lack of trust in the process, Mrs. Stahlman and her attorney, Colby Vokey, decided it wouldn't be prudent or in the best interest of the case to have NCIS look at this again. We are requesting an independent review, free of any Military connections.
Many families are having difficulty getting answers and the truth regarding the death of a military family member. The problem is systemic and must be addressed and resolved.
Please know that this request to sign the petition has nothing to do with money. Mrs. Stahlman received all benefits she was owed. All she want is JUSTICE for Mike. A man who gave his entire life to the military, starting with MMA(Marine Military high school), US Naval Academy and 21 years as a top notch USMC Officer.
Please, won't you sign today and let our voices be recognized as an instrument for change.
Below there are several links to media regarding this case and information of many other families who are experiencing the same problems as the Stahlman family.
http:www.rivercitycharlie.com/podcast/episode/3874d4df/military-families-are-at-war-for-the-truth
harps://www.huffpost.co/etry/good-marine-corps-wife
MORE magazine - The Widow's War by Suzanna Andrews
48 HOURS episode -A Marine Colonel's Widow Fights For The Truth Behind His Death: Suicide or Homicide
This Marine's death was ruled a Suicide. His wife does not agree. CNN by Deborah Feyeric and Meridith Edwards, CNN