Review of Cycles and Scooters in Clissold Park, Hackney
81
people have signed this petition.
Add your name now!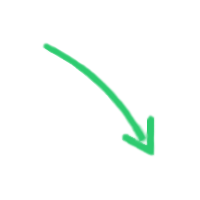 81

people

have signed.

Add your voice!
Maxine K.
signed just now
Adam B.
signed just now
Investigate the use of cycles and scooters in Clissold Park , Hackney N16

We - the undersigned - petition the council to start a detailed investigation into the use of cycle and scooters within the boundaries of Clissold Park, Stoke Newington, Hackney, N16. The prevalence of cycling and scooters has increased in the last two years, making the park unsafe for small children, animals and pedestrians. A dedicated resource (such as a cycling path) , or a regulation (asking cyclists to dismount) is now urgently needed.
Taking a leisurely stroll in Clissold Park is now difficult because it's frequently necessary to dodge bikes and scooters coming from all directions. The number of speeding vehicles has increased in the last few years. They are frequently speeding and most riders are wearing headphones and using smart phones so are not paying attention. At the same time the numbers of park users (especially children) are also expanding. The park is no longer a relaxing and safe place for children to play, or others to walk, without fear of being run over (especially from behind) by:

Speeding cycles - the park is used as a short cut for commuters despite the fact that plenty of quiet streets exist around the park for them to use. Most of them are in a hurry.
Electric scooters – these are prevalent and used by many young people
Electric bikes – these are very fast and heavy vehicles. A range of them now surround the park for people to use.
Mopeds – have also been seen in the park.
Near-catastrophes involving children, and horrific accidents involving pets, have been witnessed. A pregnant woman was recently knocked over by a bike, and a child was thrown flying, cutting his lip. Another lady had to have a cast on her wrist because a scooter ran into her dog-lead wrenching her wrist. Dogs have been injured and run into the road. Children chasing a ball into the path are at severe risk of being mowed down by a bike. Toddlers and parents on the path are unable to see scooters and cycles speeding towards them from behind as they walk and are at risk of being hit if they unexpectedly change direction. To cyclists the park is a short cut to get to their destination.
The council is urged to investigate this - before someone gets seriously hurt, or the council is sued as a result of negligence. Hampstead Heath in Camden has addressed this issue by having a dedicated cycling policy whereby cycling is only allowed on a particular path - (in the rest of the park it is not allowed) and that park is much bigger than Clissold Park. A proper policy is needed and measures put in place, such as cyclists being requested to dismount; or a dedicated cycling path installed.