U.S. Department of Hope
42
people have signed this petition.
Add your name now!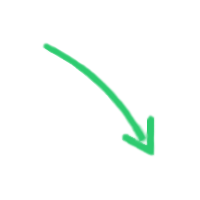 42

people

have signed.

Add your voice!
Maxine K.
signed just now
Adam B.
signed just now
We call upon President-elect Biden to perform a historic act of presidential leadership: The creation of the U.S. Department of Hope, Healing and Renewal.
If there's one thing we all need more of, it's hope! The election of a new president will not magically heal our nation's divisions. President-Elect Biden needs to give us hope that his administration can bring the country together to work towards a common purpose.
Nearly three out of four Americans say the country is headed in the wrong direction. We're exhausted by the partisan warfare, disgusted by the failures of the federal government, and feeling hopeless that things will get better.
Just as we need to rebuild our nation's crumbling physical infrastructure, we also need to rebuild an infrastructure of hope. Here are the ways that the Department of Hope will do that:
1. SECRETARY OF HOPE: The Secretary of Hope will be a Cabinet position, equal to the Secretaries of State, Defense, Homeland Security, etc., to ensure that hope, healing and renewal are part of every major decision the next administration makes. The "Secretary of Hope" must be an extraordinary individual transcending "left versus right." They will be the "conscience of the Cabinet" and a master "bridge-builder" to help break Washington's perpetual gridlock.
2. NATIONAL SUMMIT ON HOPE, HEALING, AND RENEWAL: Inspired by the National Summit on Education convened by President George H.W. Bush, the "National Hope Summit" will lead to the creation of a "Blueprint for Hope," a roadmap to build a better America.
3. RACE TO THE TOP FOR HOPE: Inspired by the Obama administration's Education Race to the Top, states, cities, towns and non-profits will compete for funding to bring Americans together across our divides. The Race to the Top will create hundreds of innovative programs across the country and allow us to learn which ones create the best results.
4. STUDENT CAMPAIGN FOR HOPE AND UNITY: Students across the country will compete for prizes in contests using music, art, poetry, essays, and video to answer questions like What Unites Us? and What Gives You Hope? Civics for the 21st century will be taught in schools. Students will be involved in community activities to help Americans bridge our divides, with a national student leadership council helping guide the campaign.
5. HOPE CORPS: The Hope Corps will work throughout America to build greater understanding among Americans of all kinds, and spark innovation and creativity to solve local and national problems.
6. VOICE OF HOPE: Hope thrives best when we see that progress is possible. The Department of Hope would help America celebrate the things that are, in fact, getting better in our nation. Rates of violent crime and drunk driving deaths have dropped dramatically in the past 30 years. High school graduation rates are at all-time highs. Voter turnout among young people (under 40) is soaring. America has many challenges ahead, but we also need to celebrate the many challenges that are being met.