Support proposed new rehearsal facility for Bristol and the South West
17
people have signed this petition.
Add your name now!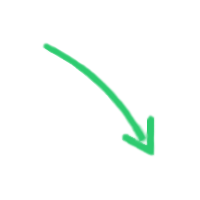 17

people

have signed.

Add your voice!
Maxine K.
signed just now
Adam B.
signed just now
At USB Productions we aim to establish a professional rehearsal studio in Bristol, including recording, storage and transport facilities. We will promote its use by all groups in the community.
We will offer an environment with a warm, relaxed, clean, yet professional atmosphere conducive to creativity and inspiration that will become a resource hub for the South West, supporting the many spokes of the music and performance arts industries. We want to build a space with the technical support that will nurture artistic talent. We feel the South West should be seen as a place where artistic excellence, particularly in music, is being encouraged to thrive.
The physical space will comprise of a suite of fully-equipped studios including:
•
One large rehearsal studio to allow for performance showcases.
•
Two spacious rehearsal studios capable of taking a large ensemble comfortably.
•
Seven smaller rehearsal studios.
•
A recording studio with live room.
•
Socialising
and
refreshment areas.
We intend to provide safe well-lit parking, including bicycle stands, in a location easily reached by all means of transport. The studios and storage will all be on the ground floor enabling easy movement of stored equipment between studios and vehicles and allowing easy access for people with disabilities. We will also install environmental air-conditioning – essential for the health and comfort of those using the studios.
The equipment and software available will be state-of-the-art so we can offer the high standard facilities professional musicians need and new musicians aspire to. In each room we will provide musical equipment such as drums, amplifiers and keyboards for those who do not own or have access to such equipment; we will also provide 'wedge' cabinet floor monitors. This equipment is standard in all professional rehearsal spaces and live music venues. Providing good, industry standard monitoring will allow bands to rehearse as if in a real performance. The recording studio will feature a control/mixing room & live room with a vocal booth. The equipment will be a hybrid of the best vintage equipment and up-to-date technology.
It will be an environment where artists will be able to capture their work for reproduction
on CD or download through networking sites. We expect our
studios to become a place where people can gain new skills and learn how to record, mix, produce and collaborate. Nowhere else in the Southwest offers all these facilities in one resource
centre
.
We have an established network of industry contacts and we are building partnerships with colleges, youth groups, music venues, and other organizations
. 
We are also working with local and national promoters, other recording studios and record labels. We will be providing a much needed production, collaboration and networking space for emerging artists in the community.
We believe Bristol can play a much bigger role, both economically and culturally, in an industry that is consistently one of this country's export triumphs. Research by the leading copyright collection company Performing Rights Society has shown that Bristol produces more musicians per capita than any other city in the country. We are of the opinion that the city would benefit hugely from a professional rehearsal and production facility in which to nurture the talent of an exceptionally creative city. A studio like this will not only provide a level of service that is almost non-existent outside London, but will mentor the next generation in a career in live performance.
In a Daily Telegraph article (May 2011), sponsored by HSBC, claimed that the British music industry 'is worth billions of pounds, is one of the country's great success stories, and one that includes an unusually high proportion of small and medium sized enterprises (SMEs). 

Some of the figures quoted were startling. 'In the last three years, British acts have accounted for around one in ten of all albums sold in the US (sustaining a market share of 10% in 2010). 

The article also observed that in one week of April 2011 the top three positions on the Billboard 200 album chart were held down by British artists: Mumford & Sons at number 3, Marsha Ambrosius in second and Adele at number 1.

The same article quoted Geoff Taylor, CEO of the British Phonographic Industry, as saying "The British music industry consistently punches above its weight… It's a source of great creative and economic strength, but it needs nurturing."


At USB we want to nurture Bristol's musical talent. Although there is no magic formula for achieving success in popular music, a fertile environment can be built to foster creativity. We have the right skills and experience to do this. We believe this is an exceptional opportunity to capitalise on the rich seam of 'natural resources' that Bristol already supplies to the international music industry.
On the 12th March 2010 BBC Bristol reported in an online article that 'According to research by PRS, Bristol has spawned more musicians relative to population size than any other city in the UK. Two other West Country locations made it into the top 20: Cheltenham came in fifth and Swindon was placed 13th. The PRS used its 65,000-strong database to pinpoint the birthplaces of its members. These figures were then weighted by population, leaving London at number 26, despite the capital having the most musicians living in it.' Bristol should be seen as the second city in the country for music and media skills, but it needs the right facility to develop those skills.




Bristol has gained a reputation as one of the UK's leading producers of both professional and amateur musical talent and music is "engrained into the culture" of the city. At USB we feel that little is being done to capitalize on such creativity.




The live performance of music is no longer seen as a short-term career for people in their youth and the demographics of music consumption have significantly altered. We have an opportunity to create a facility that will provide professional levels of support for musical talent and related performance arts for decades to come.




In 2010 PPL which licenses recorded music and video for broadcast collected £32 million, doubling its growth year on year, while PRS amassed some £170 million for performance rights. British music sells, and it keeps selling.
In the music business we are used to being seen outside the conventional trade and industry sectors, the circus people if you like. The time has come to develop the Bristol music industry into a future giant. At USB Productions we've worked in live music production at every level of show from pub to stadium, and on nearly every continent in the world over the last
 20 years
. We want to use that experience to keep the UK and the South West at the forefront of what is a challenging and exciting sector of the economy.
We feel that the success of this project won't just lie in what we can accomplish, but in what we can inspire others to do.
We the undersigned believe that the city of Bristol has need of an industry standard rehearsal facility to promote the growth of the music industry in the South West.
We give our support for the intention to build a well-conceived and professionally run rehearsal complex.
Sponsor
This project is sponsored by USB Productions Ltd
Links