USA Water Polo Leadership Accountability; Call for CEO and Board Chairman Removal
935
people have signed this petition.
Add your name now!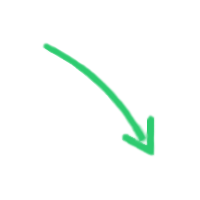 935

people

have signed.

Add your voice!
Maxine K.
signed just now
Adam B.
signed just now
(*Petition statement has been updated 1/21/2021. Scroll to bottom for details.)

Note to Public dated 6/10/2021: On June 7, 2021, USA Water Polo announced a nearly $14 Million settlement with victims of sexual abuse allegedly perpetrated by Bahram Hojreh. The posters of this petition believe that this news further vindicates the position laid out below and reinforces the need for new leadership for USAWP. Having said that, we are focusing our efforts to effect change in other platforms and through other means than this Petition. By all means, feel free to sign below. However, we will not be updating the information in the petition text below and recognize that as more facts come out about this entire, sordid and sad story, the narrative below may include some factual discrepancies. We are working on a website that includes information and links that we have compiled and we welcome you to visit (website URL to be added when site is up and running - coming soon).


Members of USA Water Polo (USAWP) should expect information about the safety of USAWP athletes and members to be made available and broadly disseminated by USAWP. However, we have learned primarily from media reports of very shocking and disturbing information concerning USAWP, while at the same time, the Board and Executive leadership of USAWP have provided no information, made no public announcements, or issued any explanation of any kind to its entire membership about these serious matters. Furthermore, some of the information reported in the media shows a decade long pattern of behavior by long-term USAWP leaders who, nevertheless, maintain their positions, power and appear to remain fully and completely in charge at the NGB. We believe the lack of transparency and the pattern of behavior revealed are unacceptable and, at a minimum, must immediately be addressed by the Board of USAWP since entrenched leadership is at the center of the concerns.

As reported in the Orange County Register (OCR) on October 27, 2020, in 2017 the CEO of USAWP, Chris Ramsey, was informed of multiple allegations of sexual abuse of USA Water Polo athletes, who were minors, involving a USAWP registered and certified coach. The article stated that, by law, Ramsey was a mandatory reporter but did not report the allegations to law enforcement as the law requires. Further, Ramsey also chose not to immediately suspend the coach pending an investigation, despite the continued risk to innocent athletes with whom this coach interacted. Instead, Ramsey only referred the matter to SafeSport. SafeSport then conducted a 20-month investigation which resulted with SafeSport banning this coach for life based on the severity of his offenses on innocent athletes. At a minimum, Ramsey's failure to act in a timely and responsible manner exposed innocent USA Water Polo athletes (minors) and USAWP members to additional risk without any notice or warning to USAWP athletes, parents or guardians of minor USAWP athletes or other USAWP members.

The alarming history in this case and pattern of behavior by the leadership of USAWP continues with reports that Ramsey and USAWP were aware of this same USAWP registered coach even prior to 2017. Following the release of the October 27, 2020 OCR article, USAWP staff came forward and stated that this same coach was accused of multiple acts of verbal abuse against female minors, committed personal attacks on other USAWP members on social media, among other USAWP Code of Conduct violations which actually resulted in formal grievances against this coach being filed within USAWP. As a result, in 2010, USAWP held an Ethics Committee Hearing in which Ramsey presided. Based on the findings related to the conduct and actions of this coach, the USAWP staff member assigned to review the allegations recommended that this coach be immediately suspended and fined. However, despite the findings and recommendations, Ramsey instead reportedly told the staff that he "did not want to take away the coach's livelihood" and instead imposed a minor sanction. To contemplate that the history of this coach, specifically his actions and behavior, have been well known to USAWP and Ramsey for over a decade represents another example of an absolute failure of leadership and the USAWP's ability to fulfill its duties, including the protection and safety of its athletes and members.

Related to the fact that the Board and Executive leadership of USAWP continues not to provide any information, not to make public announcements, or issue any written explanation of any kind to its entire membership about these serious matters, is the fact that the OCR article identifies additional inconsistent statements coming from USAWP regarding sexual abuse and harassment as well SafeSport investigations regarding USAWP Senior Staff. The OCR reports that Ramsey was asked about how many other sexual abuse and harassment cases were reported to USAWP from 2011 to 2017; to which Ramsey responded there were none. However, when asked the same question by the OCR, Christy Sicard, USAWP Senior Director of SafeSport, responded about 10. This discrepancy is extremely concerning since it goes to the heart of USAWP's duty: to inform and protect its athletes and membership. Did Ramsey not know the answer, or did Sicard imagine 10 additional cases? The OCR also goes on to report that Ramsey's description to the OCR of the process by which USAWP handles allegations of sexual abuse was not what Ramsey described to Congress one month later. Which statement is accurate? Last, without any disclosure or announcement by USAWP, the OCR reports that Ramsey and Sicard themselves have been reported to SafeSport for investigation. Needless to say, the fact that it takes the media to bring this disturbing information to light with no notice, response or information from USAWP to the public or its members is yet another example of failed leadership.

Recently, Mike Graff, Chairman of the USAWP Board of Directors, responded in an email to a letter from a USAWP member written to the USWAP Board following the October 27, 2020 OCR article. Among other things, Graff states that he hired Ramsey 16 years ago and the two have served together as Chairman and CEO for 16 years. Graff asserts that he knows Ramsey well and Ramsey is very well paid because he deserves it: he is very good. Further, Graff asserts that USAWP has "zero-tolerance" for abuse and sexual harassment.

In view of the foregoing record, Graff's assertion about "zero-tolerance" seems uninformed. The grim truth is that in 2010 and 2017 Ramsey, Graff and USAWP allowed a coach to continue nearly unimpeded on a path that jeopardized the safety of innocent minor USAWP athletes and USAWP members. This was allowed until 2019 when that coach was banished for life by SafeSport and with the filing of criminal charges were filed by the athlete victims and their families. Permitting this behavior and conduct by this coach to go on for years was not "zero tolerance". Ramsey's failure in 2017 to comply with his mandatory reporter responsibilities and make a report to law enforcement was not "zero-tolerance". Failing to suspend the accused coach pending an investigation and thus exposing USAWP athletes (minors) and members to months of risk was not "zero-tolerance". (Ramsey's direct knowledge of prior allegations make this decision inexcusable.) Discrepancies about the number of abuse cases reported to USAWP cited to a reporter was not accountable, transparent or "zero-tolerance". And if "zero-tolerance" is policy and Ramsey and Sicard were reported to SafeSport, why have both not been suspended pending SafeSport's investigation? How can the CEO lead the organization through this crisis involving the same issues for which he himself is under investigation?

Nevertheless, after all of this, Graff's email as Chairman and representing the USAWP Board of Directors both praises Ramsey's performance and proclaims "zero-tolerance". Graff defends his long-time colleague regardless that Ramsey's decisions and USAWP inaction put athletes and members at risk time and again. Quite simply, leadership seems oblivious to a pattern of behavior that as the OCR states "mirrors USA Gymnastics, the U.S. Olympic and Paralympic Committee and Federal Bureau of Investigation's handling of the Larry Nassar case, according to people familiar with the two cases". A fundamental duty of NGB leadership must be to protect its athletes and members from abuse and harassment; Ramsey and Graff have repeatedly failed to fulfill these duties.

On December 30th, the OCR published another article about USAWP, this time documenting the appalling sexual harassment of a USAWP official from 2009-2015 in a case involving both Ramsey and Graff. Tragically, the article reveals that USAWP's Ethics Committee Chair understood the meaning of zero-tolerance and the gravity of the allegations and, in writing, communicated to Graff what USAWP must do to resolve the matter and why. When Ramsey and Graff chose not to follow her recommendations, she resigned in protest. The same pattern of behavior, poor judgement and tolerance of abuse exposed by the previous OCR article is documented in detail once again in this OCR article. Yet USAWP leadership continues on, unchanged and unchecked.

Significantly, before publication of its December 30th article, the OCR provided USAWP with the opportunity to respond to specific assertions made in the OCR article. In response, USAWP issued a statement to the OCR about the case. When challenged by the OCR about the factual "inconsistencies" in USAWP's statement, USAWP withdrew it, and acknowledged that its statement was "erroneous". How could USAWP not know the facts of a case it claimed to have successfully resolved? After issuing this "erroneous" statement, what credibility remains for USAWP leadership? Regardless, the facts and accounts detailed in the OCR article shred the claim that USAWP has "zero-tolerance" for sexual harassment and abuse as USAWP Chairman, Mike Graff, proclaims.

As members of USAWP and concerned individuals, we have no confidence in the judgement and leadership of Mike Graff and Chris Ramsey, and we ask the Board to immediately and permanently remove both from any and all positions or roles within USAWP. Given the fiduciary responsibilities of a Board, and understanding the severity of the issues raised to date along with the duty to protect innocent athletes and all USAWP members, the USAWP Board must act in a manner that reflects its duties. Following these actions, the Board should enlist the USOPC to help form an independent nominating committee to select new leadership for USAWP. Once this action has been taken, we ask the remainder of the current Board to resign, as well. The membership and the athletes deserve a new beginning.

Christopher Duplanty

1988 (Silver Medalist),1992,1996 (Team Captain) US Men's Olympic Water Polo Team

Assistant Coach, 2000 US Women's Olympic Water Polo Team (Silver Medalist)

Member NCAA Water Polo Championship Team – UC Irvine

USA Water Polo Hall of Fame member

Former member of United States Olympic Committee Board of Directors, Executive Committee and Athletes' Advisory Council Vice Chair

Erika Figge

Member NCAA Water Polo Championship Team – University of Southern California

NCAA All American

Peter J.Cutino Award Finalist

USA National Team member including 2007 Pan American Games (Gold Medalist) and Alternate for the 2008 USA Women's Olympic Water Polo Team

Former Assistant Coach, USA Women's Junior National Team

Current Athlete – New York Athletic Club

Liz Grimes

Former National Team Member

Former Head Coach, New York Athletic Club 2002-2006

Former member of United States Water Polo Board of Directors, 2005-2006

US National Champion Coach & Athlete

Former USAWP Associate Director of Sport Development

Former USAWP National Team Manager, Cadet, Youth, Junior, & Senior M/W

Lynn Kachmarik

NCAA All American - Slippery Rock University

Former Head Coach, Water Polo and Swimming – Bucknell University

USA National Team member and Team Captain

Former Assistant Coach, USA Women's National Team

USA Water Polo Hall of Fame member

Former Athletic Director – Saint Mary's College

Former member of United States Water Polo Board of Directors, Ethics Committee Chair, 2006-2009

Andrew McDonald

1980,1984 (Silver Medalist) US Men's Olympic Water Polo Team

Member NCAA Water Polo Championship Team – Stanford University

USA Water Polo Hall of Fame member

Former member of the United States Olympic Committee Athletes' Advisory Council

Rachel Scott Ruano

USA National Team member including World Championships and Alternate for the 2000 USA Women's Olympic Water Polo Team (Silver Medalist)

Assistant Coach, 2004 US Women's Olympic Water Polo Team (Bronze Medalist)

Former member of USA Water Polo Board of Directors – 2005-2007

Mother of four current USAWP athletes (ages 8, 10, 13, 14)


Rafael Ruano

President/Founder, American River Water Polo Club

Member of Central California Zone Board 2002-current

Former Head Coach USAWP National Youth Women's Team 2004-2006

Father of four current USAWP athletes (ages 8, 10, 13, 14)

https://www.ocregister.com/2020/10/27/special-report-usa-water-polo-aware-in-2017-of-sexual-assault-allegations-against-bahram-hojreh-and-his-club/

https://www.ocregister.com/2020/12/30/usa-water-polo-official-remained-active-in-sport-despite-referees-sexual-harassment-allegations/

*Statement Regarding Correction of Petition Statement - 1/21/2021: In connection with our ongoing due diligence and desire to be as transparent and accurate as possible, it has just come to our attention that neither USAWP nor the coach identified by the Orange County Register in its October 27, 2020 article were named in any civil lawsuit in 2014. We regret this error and want to bring this to the attention of those who signed the Petition and others who may have read the Petition. We will continue to report as accurately as possible the facts as we continue with our investigation of the failures of USAWP and its leadership to comply with the requirements imposed on NGBs under the Ted Stevens Sports Act and USOPC bylaws. Please contact the Rafael Ruano at arwaterpolo@yahoo.com if you have any questions or concerns.




iPetitions may request a donation from you after you have signed the petition. The authors of this petition are NOT requesting any donations and any donation made to iPetition will not be channeled to the authors of this petition nor the cause we are advocating. iPetition has been a helpful platform for our petition and the donation request is how they make their business model work.