Us as a fandom need to realize what we're doing to Pete and Patrick's friendship.
14
people have signed this petition.
Add your name now!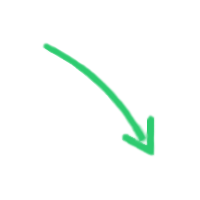 14

people

have signed.

Add your voice!
Maxine K.
signed just now
Adam B.
signed just now
It's becoming more and more obvious that Pete and Patrick are slowly drifting away from each other. It's heart breaking that stuff so stupid could effect a friendship so strong. The reason for this petition is how we could slowly stop or at the least cut down on all this Peterick nonsense.
Here's what I advise we do:
1. DO NOT UNDER ANY CIRCUMSTANCES ASK EITHER PETE AND PATRICK ABOUT PETERICK!
I've noticed a lot people ask Patrick about Peterick during Q&A's and it obviously makes him uncomfortable and is not a topic he likes to talk about. Even if you are joking, ITS NOT A JOKE and it's not funny in anyway.
2. STOP WITH THE INAPPROPRIATE FANART!
Their is tons of fan art out their that shows Patrick and Pete involving in sexual intercourse, kissing, etc. and that is not okay! You are wasting you're amazing talent on something so vile and stupid. Please find something else to do with that talent of yours. Pete and Patrick are both happily in relationships of their own and to show them doing such awful things is disgusting. They're both straight men.
3. CUT DOWN ON THE FAN FICTIONS!
How would you like it if people wrote stories about you and your best friend having sex, wouldn't that make you feel uncomfortable or disgusted? Well that's how Pete and Patrick feel about the situation, they obviously don't like or approve of it and we shouldn't either. We obviously can't stop all reading/writing of fan fiction but when ever YOU feel like reading/writing fan fiction just imagine what it would be like to be in Pete and Patrick's shoes.
4. WHENEVER YOU FEEL LIKE DOING ANY OR ALL OF THE ABOVE JUST REMEMBER WHAT YOU'RE DOING TO PETE AND PATRICK'S FRIENDSHIP!
They have been drifting apart through out the years, and their friendship is not as strong as it used to be, if this Peterick stuff keeps up sooner or later they won't want anything to do with one another at all, and that is possibly one of the worst case scenarios.
Now, I shall clarify everything that is okay out of the above.
• It's okay to draw/paint fan art of Pete and Patrick, such as a picture of them together, nothing sexual or inappropriate just a nice piece of art work.
• It's okay to ask them about each other but NOT about Peterick.
An example: let's just say Pete is sick and Patrick comes online for a Q&A, it would then be okay to ask Patrick if Pete is doing well.
• It's okay to write fanfiction, just nothing sexual or inappropriate. If you want to write a fanfiction about their friendship go right ahead!
I hope you all understand and support the message of this petition. Have a nice day. (:
- Paris