URGENT PETITION: END EGYPT'S MILITARY COUP, BRING BACK THE ELECTED PRESIDENT
726
people have signed this petition.
Add your name now!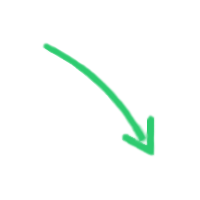 726

people

have signed.

Add your voice!
Maxine K.
signed just now
Adam B.
signed just now
ENGLISH:
URGENT PETITION: END EGYPT'S MILITARY COUP, BRING BACK THE ELECTED PRESIDENT: 
We are the undersigned, demand the European Union and all European member states to clearly denounce the Military Coup in Egypt and bring those responsible to justice.
Leaders of the military coup were responsible for mass killing and torturing of thousends of Egyptians who are supporting their elected Egyptian president Mohammad Morsi and elected members of the Shur'a council. 
As European citizens and supporters of justice and democracy, we support the legitimate rights of the Egyptians to choose their representatives through fair elections. 

Therefore, we demand our governments and the EU the following:

1. The return of the democratically elected president as the country's ruler.

2. The release of all political detainees and civilians who have been detained unlawfully since the coup on 3rd July 2013.
3. Call for a European fact-finding-mission to report on the killing of civilian protesters, killing and torturing political detainees and bring those responsible to the International Criminal Court. 
***************************************************************** 
FRENCH: 
PETITION URGENTE: met fin au coup d'Etat militaire de l'Egypte, ramène le PRÉSIDENT ÉLU:
Nous somme les soussignés et nous demandons à l'Union Européenne et à tous les Etats membres à dénoncer clairement le coup militaire en Egypte et à traduire les responsables en justice.
Les dirigeants du coup d'Etat militaire étaient responsables de l'assassinat et de la torture de milliers  d'Egyptiens qui soutiennent le président égyptien élu Mohammad Morsi et les membres élus du conseil Shur'a.
En tant que citoyens et partisans de la justice et de la démocratie européenne, nous soutenons les droits légitimes des Egyptiens de choisir leurs représentants à travers des élections justes. 
Par conséquent, nous exigeons de nos gouvernements et l'UE ce qui suit:
1. Le retour du président élu démocratiquement en tant que dirigeant du pays.
2. La libération de tous les détenus politiques et des civils qui ont été détenus illégalement depuis le coup d'Etat le 3 Juillet 2013.
3. Appel à une ouverture d'enquête européenne sur le meurtre des manifestants civils et la torture des détenus politiques et traduire les responsables devant la Cour pénale internationale.
***************************************************************** 
SPANISH: 
Petición Urgente: La finalización del golpe militar egipcio, y la vuelta del presidente electo:
Nosotros los firmantes abajo exigimos a la Union Europea y a todos los estados miembros denunciar claramente el golpe militar en Egipto y llevar ante la justicia los responsables de dicho acto.
Los autores del golpe militar son los responsables de la matanza masiva y la tortura de cientos de manifestantes que apoyaban al presidente egipcio electo Mohammad Morsi y los electos miembros del Consejo del Shura.
Como ciudadanos europeos apoyamos la justicia y la democracia, apoyamos al derecho legitimo de los egipcios para elegir sus representantes a través de elecciones honestas y transparentes. 
Por eso, exigimos a nuestros gobernantes y a la UE lo siguiente: 
1- La vuelta del presidente elegido democráticamente, así como a los miembros elegidos del consejo.
2-Liberar todos los  presos politicos y civiles que han sido detenidos ilegalmente desde el golpe de estado el dia  3 de julio del 2013.
3- Formar una comisión europea de investigación para informar sobre la matanza de manifestantes civiles, la matanza y tortura de politicos detenidos y traer  a los responsables ante el tribunal de crimenes internacional.
***************************************************************** 
ITALIAN:
PETIZIONE URGENTE: Finire il colpo di stato militare dell'Egitto, portare indietro il Presidente eletto:
Siamo il sottoscritto, la domanda dell'Unione europea e tutti gli Stati membri europei per denunciare il colpo di stato militare in Egitto e portare i responsabili alla giustizia.
I leader del colpo di stato militare erano responsabili di massacri , uccidendo e torturando  migliaia di egiziani che stanno sostenendo il loro eletto presidente egiziano Mohamed Morsi ed e membri del Consiglio Shur'a.
 Come i cittadini europei e i sostenitori della giustizia e della democrazia, sosteniamo i legittimi diritti degli egiziani, di scegliere i loro rappresentanti attraverso elezioni eque.  
Pertanto, chiediamo che i nostri governi e l'Unione europea i seguenti:
1. Il ritorno del presidente democraticamente eletto come Governatore del paese .
2. Il rilascio di tutti i detenuti politici e civili che sono stati arrestati illegalmente dal colpo di  stato il 3 luglio 2013.3.
3. Il fare una commissione europea di riferire sull'uccisione di civili manifestanti,uccidendo e torturando i prigionieri politici e portare quelli responsabili alla Corte penale internazionale.
***************************************************************** 
GERMAN:
Eil-Petition: Dem Ägyptischen Militärputsch muss ein Ende gesetzt werden; der gewählte Präsident muss wieder seine gerechte Position einnehmen.
Wir verlangen von der Europäschen Union und all die dazugehörigen Staaten die Anerkennung des Militärputsches als ein Solches und die Ünterstützung bei der Bestrafung der Schuldigen.
Das Militär samt seine Führungskräfte sind für das Töten und Foltern von tausenden unschuldigen ägyptischen Zivilisten verantwortlich; Zivilisten deren einziger Fehler das Faire Wählen von Dr Mohamed Mursi und des Schura-Rats war. 
Wir, als Bürger der EU und als Unterstützer der Gerechtigkeit und Demokratie stehen den Ägyptern und deren Recht ihre Regierung durch faire und demokratische Wahlen bei.
Daher möchten wir Folgendes von der EU verlangen:
1. Die Rückkehr vom demokratisch gerwählten Präsidenten Dr Mohamed Mursi. 
2. Die Freilassung aller politischen Gefangenen die ohne jeglicher gesetzlicher Basis festgenommen wurden; all dies passierte ab den Dritten Juli 2013.
3. Wir rufen die EU auf eine Untersuchung der Situation in Ägypten, wo klar auf das Töten und Foltern von Zivilisten und politischen Gefangenen hingewiesen wird; dadurch sollen alle Verantwortlichen vor Gericht gestellt werden.
Sponsor
Urgent Petition for R4bia: Email: FreeR4bia@gmail.com
Links
Urgent Petition for R4bia:
Email: FreeR4bia@gmail.com 
Sign now:
http://www.ipetitions.com/petition/urgent-petition-end-egypts-military-coup/

Follow: 
https://www.facebook.com/rabia.misr