URGENT ATTENTION... SAVE A LIFE! KEEP THE STOP SIGNS ON CENTRAL AVE.
465
signers.
Add your name now!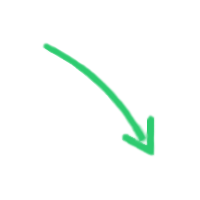 465

signers.

Almost there!

Add your voice!
Maxine K.
signed just now
Adam B.
signed just now
Meridian Kessler Neighbors & Parents with children who attend CFI 84, IHM, CFI 70 & SJOA,
In less than 6 months, Redline construction on College Ave will begin and sides of College Ave. will be closed. Much of the traffic will be diverted to Central Ave.

Last week, DPW installed 5 temporary speed tables on Central Ave. The speed tables do not extend the entire width of the street. Consequently, drivers are weaving into the parking/bike lane to avoid driving over the bump. Instead of regulating speed, the speed tables are a hazard. Also, when motorists do drive over the speed table it creates an extremely loud noise, bothering neighbors who live near the speed tables. Imagine hearing a loud bang thousands of times a day.
The City Engineer is aware of the speed table hazard. His solution; install poles on either side of the speed table. Installing poles in the bike and parking lane will create even more danger!
More importantly, the city is planning to "temporarily" remove the 4 way stop signs at 40th & Central Ave., 56th & Central Ave., and 58th & Central Ave. Converting these 4 way stop signs to 2 way stop signs is an invitation for tragedy. Especially at the intersection of 56th and Central Ave.
Years ago, the 56th and Central Ave. intersection was a 2 way stop and extremely dangerous. There is a hill slightly to the north of the intersection which creates a blind spot for drivers, pedestrians and cyclists. Prior to the installation of the 4 way stop, serious accidents occurred on a frequent basis.
There are 4 schools on Central Ave. with a combined enrollment of over 1400 students. (CFI 84 at 57th & Central Ave., Immaculate Heart of Mary at 57th & Central Ave., CFI 70 at 46th & Central Ave, and St Joan of Arc at 42nd & Central Ave.) Many of these students, accompanied by their parents & younger siblings, walk to school everyday. Removal of the stops signs at the intersections listed above puts these school children at risk for getting hit by a car. Furthermore, it places all residents of Meridian Kessler who walk, run or bike on a regular basis at risk.
PLEASE ADD YOUR NAME & COMMENTS TO THIS PETITION DEMANDING CITY LEADERS KEEP THE 4 WAYS STOPS ON CENTRAL AVE. & REMOVE THE HAZARDOUS SPEED TABLES.
INUNDATE THE FOLLOWING CITY LEADERS WITH CALLS AND EMAILS
DPW Administrator Mark Zwoyer 317-327-5523, Mark.Zwoyer@indy.gov
DPW Director Daniel Parker 317-327-7837, Daniel.Parker@indy.gov
Mayor's Neighborhood Advocate Greg Garrett, 317-327-5119, 317-777-2391 Gregory.Garrett1@indy.gov
Councillor District 2 (Meridian Kessler) Colleen Fanning, 317-327-4242, fanningindy@gmail.com (Colleen's website states that she'll respond within 24-48 hours)
Councillor District 7 (Meridian Kessler) Joe Simpson 317-710-3612 jesimp7754@sbcglobal.net
Meridian Kessler Director, Chelsea Marburger, 317-283-1021, chelsea@mkna.org
Mayor's Action Center 317-327-4622 CALL SEVERAL TIMES A DAY
Thank you,

Sincerely,
Karen Leone,
Meridian Kessler neighborhood advocate & Central Ave. resident for 28 years