URGENT Action to Save Lives of Afghan Refugees!
359
people have signed this petition.
Add your name now!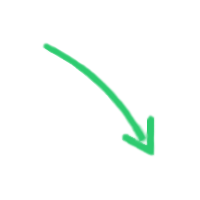 359

people

have signed.

Add your voice!
Maxine K.
signed just now
Adam B.
signed just now
Update:
Thanks to everyone for supporting this humanitarian petition. Thanks to your support, the Australian Government announced that 3000 visas will be granted to Afghan refugees whose lives are in danger. This is a great achievement for all of us and proved that our voices are being heard. Please keep up your support by signing this petition to save more lives. Australia is a vast country and I am sure we can accept way more than 3000 people in such a life-threatening emergency in Afghanistan.
You are all champions in your lives and the humanity will never forget this. Stay safe! Hossein.
https://minister.homeaffairs.gov.au/AlexHawke/Page...

To: Prime Minister of Australia, Mr. Scott Morrison
Subject: An URGENT call to facilitate a special fast-track refugee/humanitarian visa sub-class for Afghan refugees to allow Australian citizens and permanent residents including the Afghan-Australians sponsor at least one Afghan family and other vulnerable groups to Australia.
My name is Dr. Hossein Mohammadi, a lecturer at Curtin University in Western Australia. This is an urgent call to all Australians to support us saving lives in Afghanistan by urging the Australian federal government to facilitate a fast-track special humanitarian visa for Afghanistan to allow all Australians and permanent residents including the Afghan-Australians sponsor at least one Afghan family and other vulnerable groups including women to Australia.
With rapid collapse of the Afghan government on 15 August 2021, many Afghans including women, ethnic and religious minorities, journalists, and human right activists were forced to flee from the country to save their lives from the Taliban persecution. Although the Taliban has made a public announcement after capturing Kabul, the country's capital city that they are not seeking revenge, it is very unlikely that the Taliban regime leave them without punishment. Therefore, before it is too late, we need to take action now and help them survive. The Taliban militants are going door to door in their recently seized cities in Afghanistan to list girls above 12 and widows under 45 to be married to their fighters as prizes of war. This has also created an extreme public fear among families with young females.
What we expect from the Australian government is to facilitate a special refuges/humanitarian visa sub-class for Afghanistan to save lives urgently. We, in Australia will do our share by providing emotional and any other supports including temporary accommodation where possible to reduce burden on the Australian government. Other countries, including Canada, the United States, and the United Kingdom have already announced that they will accept thousands of Afghan vulnerable groups, especially those who have been part of their development or military assignments in Afghanistan.
Afghan cameleers have played a significant role in the early exploration of the interior of Australia and also developing Australia's infrastructure including train lines and roads during the eighteen's century. Now that they're in trouble and need our help, we should not leave them alone. I completely understand Australia's hard days now fighting with COVID-19 disaster in New South Wales and other states, but if we close our eyes on this human catastrophe in Afghanistan, we may violate one of our most important Australian values: compassion for those in need! It's time to open our doors to save lives and be a role model for other countries to do the same.
I would like to finish my petition with this famous quote from our Persian poet, Saadi Shirazi:
"All human beings are limbs of the same body. God created them from the same essence. If one part of the body suffers pain, then the whole body is affected. If you are indifferent to this pain, you cannot be called a human being."

We appreciate your help and support with this humanitarian petition.

Kind regards,
Hossein Mohammadi
Dr. Hossein Mohammadi
PhD (Management and Sustainability)
Lecturer | School of Management and Marketing
Faculty of Business and Law

Curtin University
Tel | +61 8 9266 7673
Mobile | +61 4 1005 9491
Email | hossein.mohammadi@curtin.edu.au