Urge MTRCB to take action on ABS-CBN for showing simulated sex on TV
1226
signers.
Add your name now!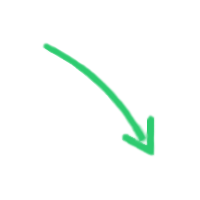 1226

signers.

Almost there!

Add your voice!
Maxine K.
signed just now
Adam B.
signed just now
Atty. Eugenio "Toto" H. Villareal
Chairman
Movie and Television Review and Classification Board (MTRCB)
Dear Atty. Villareal:
Filipinos for Life, together with other concerned Filipino citizens, would like to request that the MTRCB look into an episode of the ABS-CBN show, "'Til I Met You", which was aired on 25 October 2016 evening, wherein the show's young actors, James Reid and Nadine Lustre, were made to simulate sexual intercourse in the backseat of a car. In the scene mentioned, "Iris" - the character portrayed by Lustre - was obviously hesitant to engage in sex, but "Basti" - the character portrayed by Reid - reassured her that he loved her and that she should have nothing to worry about. "Iris" eventually gave in. The two engaged in a liplock, undressed each other, and had sex. This scene is problematic for several reasons, and we believe it had also violated some provisions in MTRCB's 2004 Implementing Rules and Regulations.
According to Section 2C of MTRCB's 2004 Implementing Rules and Regulations, an SPG-rated TV show "must still fall within the parameters of existing Parental Guidance classification rating. However, to merit the issuance of an 'SPG' rating, the gravity of the material must, in the judgment of the BOARD, be leaning towards the maximum allowable for Parental Guidance rating."
Since an SPG-rated show, like "'Til I Met You", should still fall within the parameters of existing PG classification rating, the aforementioned scene had clearly violated three provisions under Section 2B or the criteria for PG-rated shows, namely:
1. THEME – More serious issues may be tackled but the treatment must be suitable to children below thirteen (13) years old.
3. NUDITY – Occasional natural nudity, with no sexual activity, is permissible.
4. SEX – Graphic depiction of sexual activity shall not be permitted. Sexual activity may be implied but with no details shown.
As described earlier, the scene being complained about involved the two actors showing nudity with sexual activity, thus violating Section 2B numbers 3 and 4 of MTRCB's IRR. Apart from this, the show also violated Section 2B number 1, as it sentimentalized pre-marital sex. Simulating pre-marital sex (and even romanticizing it) on primetime television is not only unsuitable, but even harmful to very young people. It sends the wrong message to young women that men using them for sex, but with the promise of "love", is acceptable and even romantic. It also sends the wrong message to young men that it is right for them to push their limits when it comes to physical intimacy, even if the woman is clearly uncomfortable with their advances. Not to mention, the scene also goes against the "contemporary Filipino cultural values", which the MTRCB has been mandated to protect (Presidential Decree No. 1986).
A video clip of the said scene was uploaded on the ABS-CBN Entertainment YouTube channel: https://www.youtube.com/watch?v=aTSoeKS_cdE
We hope that you would look into this matter and take the necessary action as you see fit.
Thank you and God bless!
Sincerely,
The Signatories of this Petition (See attached list)