Urge Black Mesa Water Coalition Legal Board to resettle former BMWC ED
19
people have signed this petition.
Add your name now!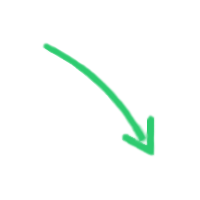 19

people

have signed.

Add your voice!
Maxine K.
signed just now
Adam B.
signed just now
Dear Black Mesa Water Coalition Legal Board:
I am a concerned relative of Marschelle Honeyestewa. We have learned about her circumstance and believe that she was unfairly treated upon her departure from Black Mesa Water Coalition. Leaving BMWC has impacted her family and her continued work in Black Mesa. Furthermore, the uncertainty and stress of not being able to find a home has affected the health of her father, children and niece. Her father is a dialysis patient and requires accommodations. Her children are experiencing shock and it has affected their mental health.
It is your responsibility to do the right thing as the Legal Board of BMWC to act on your advocacy for a healthy transition of BMWC leadership. It is our understanding that BMWC Legal Board and Native Movement have not responded to her request for check stubs to get assistance. Unfortunately, those opportunities have passed. BMWC advocates for women empowerment and feminism as you delay on responding to her documentation requests. Your lack of support for her transition is problematic. Please release her check stubs and provide her with any documentation that represents the healthy transition. As your former Executive Director, you have a responsibility to be accountable for your lack of transparency, and to adhere to your advocacy of a healthy transition of the BMWC leadership by resettling and empowering Marschelle.
You, as the Legal Board, should have been transparent about the conditions and problems she inherited as the incoming Executive Director of BMWC. We believe that she would've rejected the position offered if she was aware of the pre-existing issues prevailing within the organization to avoid the displacement of her family and continuing her education plans. Black Mesa relatives have been relocated and displaced historically because of the land disputes and coal development. Isn't BWMC aware of the traumatic impact of relocation and displacement of our relatives? She was born and raised in Black Mesa region or Dził Yijiin. The narrative of Dził Yijiin is used to acquire funding for women empowerment, just transitioning, and restorative economy work. She and many women like her in Black Mesa are a part of that narrative and it should be honored and respected by BMWC. It is fair that the BMWC Legal Board pay for the fees related to Marschelle breaking her lease and help her to resettle her in a safe and affordable home without any conditions of a severance agreement.
She has no issues with her rental history and this move has caused her unnecessary expenses. Already, she has paid extra fees and deposits in this lease to relocate to work for BMWC. Her rent is $1850 per month and her deposit will not be refunded upon her moving out. If she breaks her lease, the fees will need to be paid or it will negatively affect her credit and rental history. To break her lease, it is estimated to be $7000 and it must be paid within 30 days of her moving out (preferably before she moves out) otherwise she will not be able to find a place to live. To move into an affordable 3 bedroom home in Flagstaff, it is estimated that she will need $1000 - $1500 for a security deposit and $100 - $500 for the nonrefundable cleaning deposit. There is often a $50 application fee. It is within the Legal Board and their Interim ED's capability to help her resettle. This is justifiable and it adheres to BMWC's support of feminism, just transition framework and restorative economy principles. Do the right thing and honor your commitment to a healthy transition of your organizational leadership.