Cong. Fred Upton: DEFUND OBAMACARE
110
people have signed this petition.
Add your name now!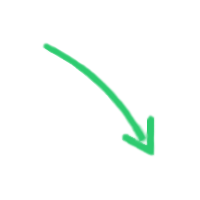 110

people

have signed.

Add your voice!
Maxine K.
signed just now
Adam B.
signed just now
Dear Representative Upton,

We the undersigned organizations and individuals urge you to include language fully defunding Obamacare when you and fellow House Republicans consider their upcoming legislation to fund the government for Fiscal Year 2014.
On October 1, 2013, open enrollment begins for Obamacare's massive new entitlements, including the new federally-subsidized exchanges and the Medicaid expansion. October 1st is also the beginning of the new fiscal year, meaning that Congress must pass a bill funding the government by that date to avoid a government shutdown. The excuses for not pulling out all the legislative stops to repeal Obamacare are over. The Supreme Court failed to strike down the entire law when it had the opportunity, and the 2012 election, which focused little on Obamacare, did not yield a new President or a new Senate majority.
Despite these setbacks, the ultimate "power of the purse" still resides in the House, and the House will soon act to fund the government. In doing so, the House should include language ensuring that no more taxpayer dollars can be used to implement Obamacare. This funding prohibition should include all Obamacare funding streams, both discretionary and mandatory, and it should eliminate funding for Obamacare's new entitlements. This will effectively halt implementation and enforcement of the law in its entirety, and will give the President and Senate Democrats a choice: Continue funding the government, or shut down the government on behalf of an unpopular law that they have admitted will not work and cannot be enforced as written.
Obamacare interferes with the doctor-patient relationship. It continues to raise health insurance premiums and explode the national debt. And, even as our economy continues to struggle, the law's new job-killing rules, regulations, and taxes will only continue to ratchet up as time goes on. The Obama Administration is pulling out all the stops – legal and illegal – to create a new constituency for this law and make it a permanent fixture on the American fabric. The best and last chance for House Republicans to stand up and thwart this law before its new entitlements kick in is during the upcoming funding debate, and the House should live up to the moment and pass a bill funding the government but denying any funding for Obamacare.
Sincerely,
Sponsor
Berrien County TEA Party Berrien County Conservatives Campaign for Liberty - Berrien County, MI
Links