UpGrad Feedback
154
people have signed this petition.
Add your name now!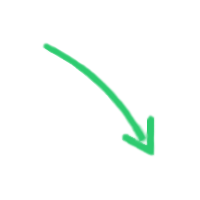 154

people

have signed.

Add your voice!
Maxine K.
signed just now
Adam B.
signed just now
Dear Mayank
In continuation to our connect on LinkedIn, sharing with you a collated feedback from members of Cohort 18.
We have formed the concise issues of all the students and some of the suggestions from our end so that the Teaching and Learning experience will be more efficient.
Please refer the below points:
Qualitative:
There are numerous lectures with old concepts covered and that to not to the point. At many places, the SME is referring 'R' instead of Python thereby reflecting that videos have not been refreshed or upgraded since last many years. The inclusion of the pre-coded video lectures using obsolete libraries are just read like a story book, without explanation of the real concept and working behind the codes.
With the amount of fees being charged it's one of the most expensive programs but MOOCs like Udemy gives a far better value for money. And as it is a PG course, it's nowhere near the quality of a PG course. Undergrad courses are far more qualitative.
Assignment sessions:
The live sessions scheduled for the assignments should be incorporated in module itself as they are repetition for each batch and doubts can always be resolved through discussion forum that will optimize a learners' time.
Module scheduling:
Most students are experienced professional who also have a full-time job and are short of time. The courses should be designed such that every minute of the course videos add value to the learning. Unfortunately, some sessions are too slow, main topics are skipped, and content is repeated without adding any value.
Some major issue is the real math behind the formulae are skipped and an additional resources link is been added to go through which is time consuming & doesn't help at all.
Involvement of University:
There can nowhere be seen the involvement of IIIT-B in the whole learning process other than only for the exam part. Old videos of some professors of IIIT-B does not prove their involvement.
Small Group Coaching:
The agenda regarding SGCs should focus more on technical knowledge sharing rather than all the management type content like resume and LinkedIn profile building. There can be a separate one or two sessions for people who need assistance for these things.
Employ credible SGC mentors, atleast 4-5 years experienced in the same field (not overall). There are various mentors who are just 2017 or 2018 pass outs. They have suggested to 'lie' in the Resume building – they have suggested feedback for LinkedIn while accepting that their own LinkedIn is sub-standard. This is outrageous to call such professionals as Coaches.
Diverse faculties and Mentors should be available for SGC sessions.
Live Sessions:
The time allocated for the live session is also less for an industry related live session so as to cover the topic in deep. There is lot more times miscommunication between the host and the live session Expert regarding the topic to be included in the session.
Plagiarism in content:
As per the content and the MCQ's are considered it has been observed that all the things are taken from various sources and not even rephrased. The MCQ's are always taken from Analytics Vidhya that too are not rephrased but made confusing.
Renovate:
Full platform structure with content needs to be reassessed along with new video lectures. "Better Teacher, Better Content, Better Planning".
Resize:
Keep the batch size restricted to maintain the quality for each and every one both technical and non-technical students.
Restructure:
SGC sessions can give more value had there been better agendas (like No need to waste 6 hours on resume building), better faculties, etc.
Reincarnate:
Printed books were and will always be an important part of learning, start working on a comprehensive study material with all topics and extras. You can ship it to all students in start of the session. It will save a lot of time which people spend in notes making.
Module time allocation:
There cannot be one data science course for people from technical and non- technical backgrounds & people with >10 years of Industry experience Vs Freshers. The curriculum, content covered and time allotment has to be different for the 2 groups.
Live Session time allocation:
The live sessions can be carried more often rather than just 2 hours for 1 week's module as it gives the real learning experience and hands-on to the industry point of data handling and analysis concepts.
Additional Resources:
Other specializations should be available from now itself because for job role only the content from one specialization is not enough.
If we, the learners can have a Zoom video call with you regarding this feedback, we as a cohort will be able to elaborate on the above said points.
Thanks
UpGrad Cohort-18