Updating Bin Weevils (With different designs)
11
people have signed this petition.
Add your name now!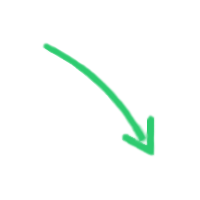 11

people

have signed.

Add your voice!
Maxine K.
signed just now
Adam B.
signed just now
What is Bin Weevils?
Bin Weevils is a British children's online game. The website has been independent from Nickelodeon since 2010, after getting their own site in 2007. Bin Weevils have won the BAFTA Kids Vote 4 years in a row: in 2011, 2012, 2013, and 2014. Bin Weevils is set in a virtual world called a "Bin"

What is the purpose of this petition?

Over the past couple of years '55 Pixels', the company who run the website, have worked their hardest to make sure that the online kids website is constantly updated with new graphics and designs. However, we believe they may have taken this a little too far. Old designs would feature different locations as objects you would find in a Bin, a Milk carton, a yoghurt pot, etc. However, since 2010, 55 Pixels have taken the feel of a Bin completely away from the game 'Bin Weevils' by introducing a new crisp logo, brighter designs and in-all, a cleaner Bin. This may seem a positive, that they are growing in their artwork, however, there is absolutely no image that gives a representation of a Bin. Everything is far too clean, almost as if it were a bunch of Weevils roaming around a planet. This is Bin Weevils, not Weevil Planet.
What is our goal as a petition?

We don't want to start any kind of uproar about the art work of the game, but many players of the game have suggested this so many times, but are still not being listened to. We want, as an audience, for our voice to be heard by the developers. Whilst it's great you're adding so much detail to the game, we want to see a Bin, not a park. Your new, cleaner, brighter designs do not stop you from adding 'Grime' to the Bin, or designing a packet of crisps into a building (for example). Also, the sky really isn't needed - It also takes away the feeling of a Bin - What Bin has a sky in it? As we said, please remember the name of the game when you design places.
We would like to thank you for your time, and for your signature. 55 Pixels, we really hope you take the audience's thoughts into consideration, and create a Bin we can all be proud of.