Update the Outdated Education system (solution included)
68
people have signed this petition.
Add your name now!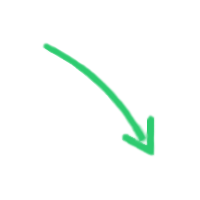 68

people

have signed.

Add your voice!
Maxine K.
signed just now
Adam B.
signed just now
At its roots, we believe that the catalyst of a better world is through effective and good education. Today, we have seen frequent arrangements to provide basic education to those who could not afford it. This is indeed a fundamental step in empowering humanity.
However, it is unfortunate that there are less focus on QUALITY. Often, we carry the notion that improving quality in education is too expensive and not urgent. However, the 21st century brings the exact opposite. It is URGENT and it could be CHEAP. But, this is achievable only if people like you who are reading this are willing to verb the action.
Let's start by signing this petition #Updatetheoudated
2 KEY PROPOSITION with A SOLUTION
1. Better Education & Lifelong Learning : "Why do I have to learn these stuff?" is a question which is familiar to many students. In an annual survey of 81,000 US high school students conducted by Indiana University's HSSSE program1, 73% said they don't like school and 60% doesn't find value in the work they are doing. This number speaks as a representative that there are serious issues regarding student's learning motivation. Students will become our civilization's future and in a world where they were not motivated to learn new things, we will witness a scene of unprecedented danger & pitfall. Today, the 21st century brings in new challenges that we need to address together – global warming, failing antibiotics, sustainability, etc which require an even bigger attention to learning motivation.
2. Scientific Literacy & Insightful Lifestyle : Living in the age of information, we are pressed with issues concerning critical decision making. For instance, should we encourage Genetically Modified Food development? For some, those decision goes to a ridicule extreme such as deciding to agree on a scientific consensus regarding global warming existence. Scientific literacy is a necessary tool to have today. It helps decide what to do with our life, family, etc (for instance, being literate regarding sugar consumption will help us decide a good diet that increases lifespan). Further, the rapid pace of technology development is constantly challenging traditional boundary. We need to make decision based on good information instead of just notion-based resources.
Smart Solutions by Jason's Galapagos
In the education field, our group's solutions will focus on the development of integrated learning platforms to ease the learning processes of students. We are planning to take off as a social business. Our value proposition is to always care about what our consumer really need instead of what we think they need. To carry this message, we approached our solution in a human-centered method by utilizing design thinking.
In our fist attempt to verb the action, we are pitching a combination of Role Playing Game with High School level Science to equity investors and the HEC Montreal social business competition. In order to do this, we need to show how society demands this change We need your support to bring this reality.
Every single action counts, just like how the flap of a butterfly could cause a hurricane in another side of the globe. Share this petition if you think so.
verb the action &#Updatetheoudated
JG group
Contact Us
https://www.facebook.com/updatetheoutdated/

jasonsgalapagos@gmail.com