Update Animal Care Centers of New York City (NYC ACC) to No-Kill
843
people have signed this petition.
Add your name now!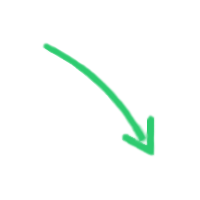 843

people

have signed.

Add your voice!
Maxine K.
signed just now
Adam B.
signed just now
Background: There is grave concern with the way the Animal Care Centers of New York City (NYC ACC) handles its dog evaluations, euthanasia time frames with both canine and feline animals, and the non-use of the second animal evaluation once the animal gets settled into it's environment.
What We Also Know:
1. If an animal is brought in tranquilized, many times the animal is left with a "questionable" rating even though they are supposed to be reevaluated.
2. SAFER scores are still used as the only indicator of canine behavior even though the 'founder' of it, Emily Weiss, has noted that it should not be the only tool used. NYC ACC needs to start including environment, the stress of the animal, the length of time OF test and length of time prior to testing as well.
3. There is no across the board way to test cats and this shelter is making things up as they go along. They are using a "narrative style" testing for behavior in which tester is expected to use common sense and some knowledge of animals. Other than that, nothing else is used.
4. There is little to no adopter screenings, counseling or follow-ups and because of this, animals are consistently being returned. Animals labeled 'return's are given even less time to be adopted and/or rescued before being euthanized than those who have come in on the same day as the return.
5. They are still refusing to certify the majority of their "testers" and include video footage of the individual behavioral test. Many have repeatedly requested the use of videos but they are being ignored.
6. NYC ACC is in desperate need of clear employee policies when it comes to handling animals and due process used to its fullest extent when they are not.
7. Repeated instances of an animal being euthanized when an adopter OR a rescue has notified the shelter they were coming to pick the animal up. The 'hold' that was placed was not used and, in many instances, the killing was done while the person or organizations were en route.
8. Labeling a dog "pit-bull" without the use of DNA testing causes undo harm to too many dogs in the shelter as the NYC ACC's teaching of the general public on the breed is sorely lacking. Because DNA testing is expensive and the only to determine actual breed of a dog, only those in doubt would require a mixed-breed label unlike the more obvious breeds aka German Shepherd, Basset Hound, Poodle, etc.
9. Ill animals are being adopted out, and rescued, with medication from their prescribe veterinarian(s) but if these do not help (or cause other health issues) -- the response from this shelter is minimal at best. Several emails/calls go largely ignored and this must be addressed.
10. The spread of disease has become costly for the animals there. They are either found dead in their cages or are being seen by 'outside' veterinarians who diagnose them, hopefully to be saved. Animals have gone in healthy only to be found dead at a latter date.
No-kill is a highly effective and sustainable model that has been proven to work for the many top shelters throughout the United States and has shown they save as many as 98% of the lives in their shelters every month. It is understood the exception includes the hopelessly ill or injured or those deemed vicious with poor prognosis for rehabilitation.
We, the undersigned, are concerned citizens who urge our leaders to act now to:
1. Implement modern sheltering methods and address above issues and
2. Specifically use the "No-Kill Equation" at the Animal Care Centers of New York City (NYC ACC)
Petition To Be Sent To:
Governor Andrew M. Cuomo
1. Mayor Bill de Blasio
2. Manhattan Borough President Gale Brewer
3. Commissioner Mary Travis Bassett, MD, MPH
4. Deputy Mayor for Health and Human Services Herminia Palacio
5. Shelter Executive Director and General Counsel Risa Weinstock
6. Shelter Director of Operations MeLissa Webber
7. Shelter Senior Manager, Programs Ellen Curtis
8. Shelter Senior Manager, Operations Aurora Piacentino
9. Shelter Chairman Patrick Nolan
*To show everyone how No-Kill is more than possible, please visit: http://www.austinpetsalive.org
**Picture credit: Chihuahua mixed-breed (full-grown): Diamond in the RRRuff ("Sparkle"), agility dog in training; owned by Arlene Watson Date14 September 2004 (original upload date) Source:Elf at English Wikipedia