Student Petition: University of Oregon, Office of the President: Native American Affairs
98
people have signed this petition.
Add your name now!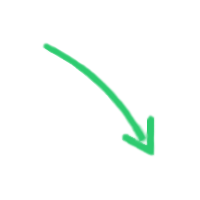 98

people

have signed.

Add your voice!
Maxine K.
signed just now
Adam B.
signed just now
December 10, 2012
To: President Michael Gottfredson
From: Concerned UO Students
Re: The Elimination of the Assistant Vice President Position Dedicated to Service to Native American Communities
As students at the University of Oregon, we are concerned not only with our own educational well-being, but also that of our classmates. It is for this reason that we were distressed to hear of the elimination of an upper-level administrative position dedicated to serving Native American students on campus. While we recognize that as school administration changes hands, changes in administrative structure are sure to follow, we feel that the elimination of this position is a cause for strong concern. For us as students, these concerns take many forms, including:
1. Dr. Tom Ball, who formerly held this position, was a dedicated advocate for Native students on campus. The ability to create an atmosphere that nurtured Native students, Native culture and Native activities on campus depends largely on having a dedicated administrator attending to these needs. There are unique cares and concerns in fostering a meaningful Native presence on campus that require detailed knowledge and involvement in the Native community. Without a dedicated position, students worry that another Native scholar of Dr. Ball's stature, kindness, expertise and willingness to give fully to his/her job will be impossible to attract to the University.
2. As students, the issue of diversity is an important concern of our education. We are thankful for this focus in our studies, and feel that the elimination of this position contradicts our educational commitments. We believe that efforts to increase diversity should not lead to a reduction in the voices of minority groups, or the quieting of these voices. In today's world, it remains necessary for minority groups to advocate for themselves, as well as for each other. The removal of this position eliminates an important platform formerly dedicated to Native members of campus.
3. It has come to our attention that these changes have been made without consulting Native faculty, faculty working with or specializing in scholarship on Native people, or the President's Native American Advisory Board. We are deeply troubled by this. The elimination of any Assistant Vice President position is a substantial change to the function of an administration. We feel doing this without consulting the above parties constitutes a grave failure of communication and open exchange. Especially in light of recent ASUO scandals regarding transparency, it grieves the student community to be informed of a major change to the Office of Equity and Inclusion (OEI)'s structure in this way. We hope that in the future proposed changes to administrative structure are discussed openly before any decisions are made, particularly those directly affecting historically-marginalized and chronically-underserved populations.
4. We are concerned about the effects this will have on current native students on campus. Tom Ball is a cornerstone of the Native community at the University. His involvement in cultural activities, support for the Native American Student Union, generosity of time to individual students, tireless advocacy for native issues and position as a respected elder in the Native community here in Eugene would truly be difficult to replace. The elimination of this position ensures that no qualified mentor for Native students at the University of Oregon will be present. Without dedicated position(s) for Native American students, the University has little to offer potential Native administrators. We feel that this is a major threat to the continued academic and personal growth of the Native student population on campus.
Many students do not feel an obligation to voice concerns about issues that will affect future students more than themselves. This is a sad state of affairs, and it is a credit to this University that we are so concerned with the elimination of Dr. Tom Ball's position. Given the immense importance that both Dr. Ball and this position have had on Native students, we feel we must speak out against the elimination of this position. We humbly recommend that the University continue to support Native students and Native issues on campus by creating an Office of Native American Affairs. The function and structure of the Office of Native American Affairs would include a director at the Assistant Vice President level that reports directly to the president, the responsibility of budgetary authority of the Many Nations Longhouse and the position of leadership for the University of Oregon Native Strategies initiative. This office would also serve as a liaison between tribes and the UO, ensuring continued representation of Native sovereign nations on campus.  Restructuring is an opportunity to ensure that current and future Native students are welcomed and cared for at the University. As students, we wish to lend our support in creating a campus that fosters diversity and inclusion of many groups. We fervently hope that our desire for diversity and inclusion on our campus continues as the newly-reconstituted OEI develops in the coming months.
Links