The University of Manchester - ONLINE Exams
11
people have signed this petition.
Add your name now!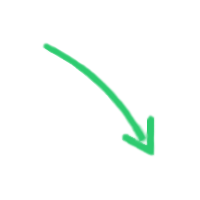 11

people

have signed.

Add your voice!
Maxine K.
signed just now
Adam B.
signed just now
It is with utmost urgency to alter the January 2023 exam session format from in-person to remote (online), given the arguments:
The university is poised to generate superspreader events, in the context of the ongoing COVID-19 pandemic, with many students gathered in a confined space. Furthermore, holding in-person exams during the midst of the cold season, when respiratory viruses are most prevalent, poses a significant risk to the health of students. The NHS is already overburdened and cannot handle a potential influx of students seeking medical attention. The consequences of this situation could be dire and even result in fatalities. Additionally, the prospect of hundreds or even thousands of students in the same room under stressful conditions, when the physical body is particularly vulnerable, is alarming and must be avoided at all costs. In light of these factors, moving to an online exam format is the responsible and logical choice. It will protect the health and safety of our students, and prevent further strain on the NHS.
The current system of disparate exam formats is discriminatory. Those who are required to participate in in-person exams are not provided with the same level of flexibility and convenience as those who can sit online, creating an inequitable situation. By converting all equivalent exams to an online format, we can ensure that all students are afforded the same opportunities.
Moving to online exams is more sustainable. The necessity of student travel to exam locations is eliminated, reducing the university's carbon footprint and conserving resources such as paper and electricity. This aligns with the university's commitment to sustainability and reducing environmental impact.
Additionally, online exams would be more cost-efficient for the university. The utilization of resources such as invigilators and exam venues is exorbitant, and transitioning to online exams would enable the redeployment of these resources to other areas.
The current energy crisis necessitates a shift to online exams. The exorbitant heating and electricity costs associated with maintaining dozens of exam locations would be significantly reduced if exams were held remotely, saving the university money and contributing to energy conservation.
Online exams are also more conducive to essay-based assessments. Legibility can be an issue on paper, and the ability to correct essay responses is limited. Furthermore, the slow speed and unfamiliarity of writing by hand can make it burdensome and time-consuming. Online exams would enable more facile interpretation and grading of essays and faster and more efficient writing.
The current system of in-person exams is outdated. In the digital age, the vast majority of modern workplaces have dispensed with paper usage, with many instituting outright bans. The university should be preparing its students for the digital economy and the digital workplace, and online exams are a crucial component of this preparation.
The university's commitment to blended learning also supports the transition to online exams. The investment made by the university in online learning resources would be more effective if exams were also held remotely, allowing students to fully utilize these resources and reap the benefits of the university's stated blended learning policy.
Additionally, the prohibitive cost of travel in the immediate aftermath of the New Year, combined with the potential for flight cancellations (especially for those travelling from other continents), means that some students may be unable to attend in-person exams through no fault of their own. Allowing students to sit exams remotely would eliminate this potential barrier to their success.
It is worth noting that a significant number of other universities have predominantly online exams, and the university would be in line with industry standards by implementing this change.
Online exams can be implemented almost instantaneously, making it a swift and effortless solution.
In conclusion, it is imperative that the university transitions to online exams for the January 2023 exam session. This change would address issues of discrimination, sustainability, cost-efficiency, energy conservation, and digital preparedness. It would also eliminate barriers to student success and align the university with industry standards. Therefore, it is evident such a decision would be advantageous to both the university and its students.