Holding teachers accountable
149
people have signed this petition.
Add your name now!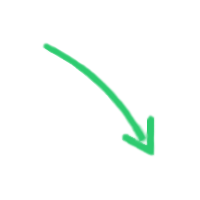 149

people

have signed.

Add your voice!
Maxine K.
signed just now
Adam B.
signed just now
UPDATE: The administrators have yet to ask the professor to make a full verbal and written apology to the entire classroom and to speak on the innapropriate use of such derogatory terms. They tried to help me with my concerns for the classroom and after a long time of back and forth have made some terms with them and I have received a personal apology. I would like to reiterate that this was not the goal and I am still hoping for the people of the classroom to be apologized to, since there are others like myself that were made to feel uncomfrtoable. I would like to thank you all for your help. I will keep this petition up as a way to state we are against such rules that protect teachers and people in power from reprocussions of their words.
————————————————————————————————————————
During the first class of my English2 at a University in Calgary, my professor had said the N*-word out loud to the entire classroom, making me and many other students very uncomfortable. She had the excuse of the word being used in context, although there were many different things she could have said to reiterate the piece of literature being discussed.

I have made formal complaints and spoken to administration and my issue had yet to be resolved (spent 40 minutes on the phone just to continually have my problems and concerns invalidated and ridiculed). I have also been informed on a rule called Academic Freedom that protects professors from any backlash for the use of controversial topics when used in context. This is degrading to the concerns of many POC (our class has around 60-70% POC) and other minorities or students who would feel more comfortable in an environment that did not protect oppressors.I am making this petition in order to hold my Proffesor accountable, who could not be given a warrant to make a formal apology and refused to apologize to me though emails, and to warrant her into apologizing to the classroom and the people she made uncomfortable. Specially being in a class with about 70% people of colour. For her to be warranted to make a verbal and written apology to the entire classroom. I am also calling for the use of such language and protective rules to be extinguished.
Most importantly, I am hoping this petition is able to gain traction to the point that the entire school is taking about it. This will ensure action is done; not only confined to one professor but the entire staff and put to place a rule that prevents people of authority to be able to make such comments, to normalize such behaviours, and to perpetuate negative things that can and will make others uncomfortable and anxious without the professors experiencing any form of repercussions.
By signing this petition you are acknowledging the lack of order in terms of quality control in what professors are allowed to say and teach, and wish for that to change. Please remember that by picking no side, you are siding with the oppressor and letting negative things continue. This is not the first case of professors in this university in Calgary saying such things under the excuse of "context", so please do not feel afraid to stand up and bring these issues to light. Together we can all do something to help others by putting stricter guidelines in place and helping minorities such as myself to feel more comfortable. Thank you all for your time, I hope you will assist me in making a change.
If you also feel strongly about this issue, you can help by spreading this throughout social media and by word of mouth. Thank you.
Sincerely, Daniel Llanos
Danllanos@hotmail.com for all inquiries and concerns.