UNNECESSARY TUITION INCREASE
73
people have signed this petition.
Add your name now!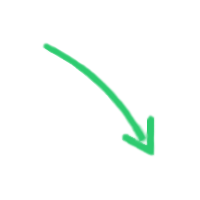 73

people

have signed.

Add your voice!
Maxine K.
signed just now
Adam B.
signed just now
August 15th, the Provost of Parker University, Gery Hochanadel sent an email to the student body informing us of an impending tuition increase.  The email tried to portray a sentiment of genuine concern and effort in cost savings totaling 1.3 million dollars, but a need to raise tuition 5%.  This 5% increase comes directly out of your living expense allowance.  I personally didn't feel as if that was a major cost savings and I don't feel that a lot of the student body felt as if it were either.  That 1 million in savings is basically the Presidents total compensation.  <?xml:namespace prefix = o ns = "urn:schemas-microsoft-com:office:office" />
As we all know the economy isn't doing very well, thus inflation isn't going up very much and prices are stagnant for the most part.  The Provost didn't show anywhere in his email where there was additional value added with an increase in tuition.  I think he attempted to show the value by comparing our tuition to other schools.  It costs a student $103,635 fees included to attend Parker, $6,000 more than what the Provost showed in the email.  I believe it was disingenuous to just show tuition and leave out all the fees that students are charged, as well as living expenses.
According to the Dallas Morning News, President Mancini receives nearly 1 million in total compensation to include a salary of $441,371, $284,725 in bonuses, and $111,048 in other compensations, first class travel arrangements and a housing allowance. It costs the university about $6 million to pay faculty.  Those expenses are covered by about 75 students, current enrollment is a little more than 700 students.  Although this doesn't account for all university expenses, it does account for two of the major expenses that the university must cover.  This leaves 90% of student tuition to cover all expenses, not including other revenue streams, and gifts. 
This is a general break down of where the student's money goes and what it pays for.  Being that no value is being added to the education, there is more than enough to meet university financial obligations, and inflation has been less than 2% for the past 2 years…Where is the need for a 5% tuition increase?  I'm a very logical person, and understand business and the need to make a profit, but I also know that a price increase comes because the market allows for it not because the people running it want it.  As consumers, we must take a stand against this needless price increase and demand that the university refrain from increasing tuition and explore other avenues of gaining revenue if they feel they need more.  It is not up to us to shoulder their financial responsibility, as consumers it is our responsibility to pay a fair price for services and/or products rendered.  Which we have!!!
Join us, the student body, in standing together against this tuition increase.  Please sign the petition so that we can show the university leaders that they can't just increase tuition any time they feel the need to do so.