Unmask GISD - Parent Choice Matters
318
people have signed this petition.
Add your name now!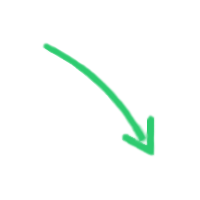 318

people

have signed.

Add your voice!
Maxine K.
signed just now
Adam B.
signed just now
We, the unheard parents of GISD students, call for the abolishment of the compulsory mask policy adopted by this district.
As per the TEA's latest update, "Local school boards have full authority to determine their local mask policy." As such, GISD should relinquish that same power back to parents and guardians to make medical decisions for their own families. The school and the government are not the children's guardians, and we believe this has been a gross overexertion of power. We are encouraged that the governor has finally given back the freedom for individuals to make their own choices, medical and otherwise. Our profound hope is that Georgetown ISD will do the same.
Texas schools receive state funding according to the number of students in attendance, so it's important for GISD to also recognize that many parents may opt to withdraw students from GISD schools if this board does not take appropriate action. The State is putting a stop to the mandate; the district should do likewise. The masking decision needs to be put back into the hands of parents and guardians.
There is no scientific evidence to back mass masking, particularly the masking of children. The CDC released a study just this week, March 5, 2021, showing less than a 2% difference in case and fatality rates when under mask mandates versus no mandate. While the CDC carefully chose language to champion mask mandates, they state explicitly within the study that "daily case and death growth rates before implementation of mask mandates were not statistically different from the reference period." This study, in addition to multiple other studies pertaining to the inefficacy of masks, are linked below.
Moreover, and most importantly, face coverings pose real dangers and/or risks to the health and safety of students and to their education.
Such dangers and risks include:
Increased risk of self contamination from touching/adjusting shield/mask
Self-contamination of wet/dirty mask/shield is not replaced promoting proliferation of microorganisms and bacteria
Deprivation of oxygen, causing short and long-term effects to a developing brain
Bronchial infections
Serious lung disease
Psychological harm, short and long term
Increased headaches
Increases anxiety and depression
Less efficient communication due to loss of sight/sound with impacted muffled speech. This GREATLY impacts educational comprehension.
Negative psycho-social impact preventing human connection and bonding
Facial lesions, irritative dermatitis, and even acne!
Violation of my family/children's religious beliefs
These restrictions were put in place prior to opening of schools and have not been amended despite continual emerging research available.
Attached below for your immediate perusal is abundant evidence demonstrating the health risks associated with face masks.
In light of the available scientific and medical data, it is evident that face masks constitute a hazard and pose a risk and/or danger to the health and well-being of our children.
I would respectfully draw your attention to the legal duties under law owed to our children while on your premises and/or in your care.
Duties also arise in the context of the school/pupil relationship and/or out of an assumption of responsibility based on knowledge of potential danger and/or risks and/or hazards in the school environment, as outlined above.
We would respectfully point out that the consequences of ignoring this scientific and medical data, and continuing to implement a compulsory mask policy would constitute a dereliction of your duty of care and has the very real possibility to cause harm or injury to our children.
We would, therefore, call upon you to take this petition seriously and afford it the attention it deserves.
REQUIRED ACTION
I urge you to take all necessary action to prevent any further harm to our children with immediate effect. We hereby call upon you to place an immediate ban on the compulsory use of face masks in your schools.
Inefficacy of Masks:
https://www.cdc.gov/mmwr/volumes/70/wr/mm7010e3.htm?s_cid=mm7010e3_w#contribAff
https://pubmed.ncbi.nlm.nih.gov/19216002/
https://pubmed.ncbi.nlm.nih.gov/20092668/
https://www.ncbi.nlm.nih.gov/books/NBK109150/
https://pubmed.ncbi.nlm.nih.gov/26952529/
https://pubmed.ncbi.nlm.nih.gov/29140516/
https://pubmed.ncbi.nlm.nih.gov/31479137/
https://www.ncbi.nlm.nih.gov/pmc/articles/PMC7228345/
https://www.ncbi.nlm.nih.gov/pmc/articles/PMC4420971/
https://www.ncbi.nlm.nih.gov/pmc/articles/PMC7844352/
Hazards Associated with Masks:

https://www.bmj.com/content/370/bmj.m3021/rr-6?fbclid=IwAR0G1HIZa1zzZ5t5jxpjsXx4TaFwii4r8IH9Kc8D9rC8WBOPyVY3KIar5D0
https://www.sott.net/article/442455-German-Neurologist-Warns-Against-Wearing-Facemasks-Oxygen-Deprivation-Causes-Permanent-Neurological-Damage?fbclid=IwAR3Z2rWtpddHcLv1bcyCfPs0lihV05bcMv1Dqu1EC4bSS9BiPKTP406-UhU
https://childrenshealthdefense.org/wp-content/uploads/Risks-associated-with-the-use-of-a-mouth-nose-cover-MNC-in-children-and-adolescents.pdf
https://pubmed.ncbi.nlm.nih.gov/29395560/
https://pubmed.ncbi.nlm.nih.gov/32590322/
https://pubmed.ncbi.nlm.nih.gov/31159777/
https://www.technocracy.news/association-of-american-physicians-and-surgeons-sounds-off-on-face-masks/

https://www.cugmhp.org/five-on-friday-posts/why-a-mask-is-not-just-a-mask/?sfw=pass1614703493
https://clinmedjournals.org/articles/jide/journal-of-infectious-diseases-and-epidemiology-jide-6-130.php?jid=jide
https://thefederalist.com/2020/10/29/these-12-graphs-show-mask-mandates-do-nothing-to-stop-covid/?fbclid=IwAR217jsKZEu1pHG0mq9wsd_aJ99F99xjqavo_wu7ttQGuo5pyAH9qOyK4s8
https://childrenshealthdefense.org/wp-content/uploads/5thsciencereview-masksharm-1.pdf
https://childrenshealthdefense.org/wp-content/uploads/Masks-false-safety-and-real-dangers-Part-1-Friable-mask-particulate-and-lung-vulnerability.pdf
https://childrenshealthdefense.org/wp-content/uploads/Masks-false-safety-and-real-dangers-Part-2-Microbial-challenges-from-masks.pdf