Unmask FCPS K-12
801
signers.
Add your name now!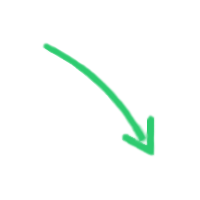 801

signers.

Almost there!

Add your voice!
Maxine K.
signed just now
Adam B.
signed just now
To Frederick County Public Schools (FCPS) Superintendent Dr. Alban and the Board of Education,
As parents and concerned residents, we strongly request that you reverse your July 29th decision, requiring face masks to be worn by K-12 for this Fall. We feel that this should remain a choice, to mask or unmask, depending on the needs and requirements of children and their parents. With new data revealing the dangers of masking school children, we believe that the risks far outweigh the benefits. Children do not readily acquire SARS-CoV2 (very low risk, even for Delta), spread it to other children or teachers, or endanger parents or others at home, and with evidence showing that the long-term wearing of face masks can damage the developing brain. Health considerations for face-mask wearing are different for children than for adults. With 40k+ students in FCPS, this is a very serious matter, and now that you are asking for students to mask for an entire school week with full-time school hours, this would for all intents and purposes become a medical experiment, a study on the long-term health effects on K-12 from wearing face masks 40 hours per week, including looking at the hard to quantify yet potentially devastating risks to childhood social development.
Dr. Alban, as a Ph.D. in statistics, we expect you to provide us with a thorough risk-benefit analysis on the protective benefits of face masks vs the risk of infection, which you should be using to base your decision, including the seriousness of infection itself in K-12 children from SARS-CoV2 (including the Delta variant). If you don't have a background in epidemiology that would qualify you to do this, then we request that you employ the assistance of an unbiased 3rd-party expert, preferably a Ph.D. in epidemiology that can assist you in this analysis, and this individual must also be free from any conflicts of interest, financial, political, etc. And while we respect Frederick County (FC) Health Officer Dr. Brookmyer's background in family medicine and also her community service, she does not have the experience in immunology, epidemiology, or pathology that would qualify her to be advising on this matter, nor do we feel that her 2014 BS in toxicology would give her an adequate understanding of coronvirus transmission. It's critical to be careful when making decisions that could end up draconian or violate bioethics, with a potential ripple effect for decades to come. So this analysis should be comprehensive and granular. And if you state that many people under the age of 18 get Covid-19, we need to know what cycle threshold (CT) of real-time reverse transcription polymerase chain reaction (RT-PCR) was used to determine their diagnosis, how many cases per location, the time period, and if they were symptomatic or asymptomatic. Also If they had symptoms, what were they, and what was the final outcome.
In your risk-benefit analysis, you also need to weigh the collateral risks and side effects in children for wearing face masks for long extended periods of time, as potential dangerous mask-wearing side effects are now coming to the forefront. Also, FCPS could be held liable for regulatory violations, including for the breathing in of toxic CO2 levels, if children become injured due to mask-wearing within a government building. So it's vital to understand these potential consequences, as ignorance would not be an excuse if these kinds of injuries occur. So we ask you to read every word in this petition and review all the referenced links and information provided, and If you disagree with any of it, we will request a comprehensive discussion on any point of contention, for as long as needed, until it is resolved.
A 360º perspective is critical when looking at mask-wearing data, including data related to mental health, and not only on how masks may prevent the transmission of SARS-CoV2 and its variants.
Occupational Safety and Health Administration (OSHA) has established a Permissible Exposure Limit (PEL) for CO2 of 5,000 parts per million (ppm) (0.5% CO2 in air) averaged over an 8-hour workday (time-weighted average or TWA), with 1,030 ppm CO2 being the ASHRAE maximum recommended indoor level.
A recent study on face masks shows inhaled CO2 raised to toxic levels, "The youngest children had the highest values, with one 7-year-old child's carbon dioxide level measured at 25 000 ppm", a shocking number considering this is well above the level of acute health hazard; https://jamanetwork.com/journals/jamapediatrics/fullarticle/2781743. Note, this study was curiously retracted without proper explanation, 1 day after it was publicized on a news show, but a simple home experiment can produce similar results, producing in-mask CO2 levels of over 9000ppm
Effects of low-level inhalation exposure to carbon dioxide in indoor environments: A short review on human health and psychomotor performance; https://www.sciencedirect.com/science/article/pii/S0160412018312807. "However, recent studies show clear linear physiological changes in circulatory, cardiovascular, and autonomic systems, including an increase of pCO2 in the blood, elevated blood pressure, increased heart rate, increased peripheral blood circulation, and increased sympathetic stimulation at CO2 exposures in the range of 500 to 5000 ppm."

Dangerous pathogens found on children's face masks including; Streptococcus pneumoniae (pneumonia), Mycobacterium tuberculosis (tuberculosis), Neisseria meningitidis (meningitis, sepsis), Acanthamoeba polyphaga (keratitis and granulomatous amebic encephalitis), Acinetobacter baumannii (pneumonia, bloodstream infections, meningitis, UTIs—resistant to antibiotics), Escherichia coli (food poisoning), Borrelia burgdorferi (causes Lyme disease), Corynebacterium diphtheriae (diphtheria), Legionella pneumophila (Legionnaires' disease), Staphylococcus pyogenes serotype M3 (severe infections—high morbidity rates), Staphylococcus aureus (meningitis, sepsis.)
Also, it has also been scientifically concluded that secondary-bacterial pneumonia, not influenza, was the leading cause of deaths during the 1918 flu pandemic. https://www.nih.gov/news-events/news-releases/bact...
Discussion on Neurologist Dr. Margareta Griesz-Brisson's concerns of brain damage from wearing masks.
While we're in the midst of the largest masking effort in human history, we cannot possibly know all the ramifications that might result, yet a first of its kind registry was created in Germany to report the effects of mask-wearing, data entered for a total of 25,930 children; https://www.researchsquare.com/article/rs-124394/v2. "Impairments caused by wearing the mask were reported by 68% of the parents. These included irritability (60%), headache (53%), difficulty concentrating (50%), less happiness (49%), reluctance to go to school/kindergarten (44%), malaise (42%) impaired learning (38%) and drowsiness or fatigue (37%)."
We know that as FCPS superintendent you're being put in a difficult position, and are receiving emails from concerned parents who want to protect their families. But if the risks of long-term face-mask wearing for children in a school setting far outweigh the benefits, then it's your duty to explain this in a sensitive way to all FCPS parents, backed with substantive information. And of course, all children and parents would still have a choice on face-mask wearing, based on what they feel comfortable with.
Unfortunately, the mask has become so politicized that it can prevent rational consideration of the evidence, and there's also virtue signaling to contend with if we don't want to keep masking forever. While we understand that there are always risks that need to be mitigated, this needs to be done sensibly, otherwise, we could be caught up in intermittent lockdowns and restrictions forever, as we work our way through the Greek alphabet of variants. So we must employ common sense interventions backed by knowledge when dealing with precautionary measures, and not get caught in a "noble lie"
The Center for Disease Control (CDC) has been providing recommendations throughout this pandemic that have contradicted accepted understandings of epidemiology, pathology, and immunology that have been around for decades. While they can call this a novel coronavirus, it still shares strong homology to SARS-CoV1 regarding the mechanism of infection. Since the laws of chemistry and physics are not changing every few months, neither should the face-mask requirements, especially for those between the ages of 5-18, who have an extremely low risk of infection, of showing symptoms, or asymptomatic spreading. The CDC had the recent epiphany that vaccination can pressure SARS-CoV2, driving immune escape for new variants such as Delta, yet Geert Vanden Bossche, a world expert in vaccine R&D and developer of global vaccination programs, warned about this months ago, yet this was ignored by the CDC.
As officials of FC you are not obliged to follow the CDC's conflicting guidelines, which are commonly made without explanation or proper data, including those from NIAID director Dr. Fauci. The CDC does not make laws, rather provides only recommendations, which unfortunately have been highly arbitrary or just plain incorrect, and it sadly has become a disgraced institution. If you are making decisions based on information that's trickling down from a corrupt source, even if it is a federal agency, then you need to stop it now. Especially before you are faced with deciding on the next round of terrible ideas. Also, Governor Hogan has been showing an unnecessarily aggressive attitude lately and does not possess the sufficient credentials to be playing doctor.
A small sampling of Dr. Fauci mask-wearing quotes:
"Masks are really for infected people to prevent them from spreading infection to people who are not infected rather than protecting uninfected people from acquiring infection."
"The typical mask you buy in the drug store is not really effective in keeping out virus, which is small enough to pass through the material. It might, however, provide some slight benefit in keep[ing] out gross droplets if someone coughs or sneezes on you."
"I do not recommend that you wear a mask, particularly since you are going to a [very] low-risk location. Your instincts are correct, money is best spent on medical countermeasures such as diagnostics and vaccines."
More conflicting information available in Fauci's email dump.
The Danish mask study is one of the very few randomized controlled studies in existence with a significant number of participants; https://www.acpjournals.org/doi/10.7326/M20-6817. "A total of 3030 participants were randomly assigned to the recommendation to wear masks, and 2994 were assigned to control; 4862 completed the study. Infection with SARS-CoV-2 occurred in 42 participants recommended masks (1.8%) and 53 control participants (2.1%). The between-group difference was −0.3 percentage point (95% CI, −1.2 to 0.4 percentage point; P = 0.38) (odds ratio, 0.82 [CI, 0.54 to 1.23]; P = 0.33). Multiple imputation accounting for loss to follow-up yielded similar results. Although the difference observed was not statistically significant, the 95% CIs are compatible with a 46% reduction to a 23% increase in infection." The difference between the control and the experimental group is not statistically significant.
And here's the CDC's own study that had certain media outlets extolling the effectiveness of masks, while knowing that most people wouldn't actually read the data that showed the contrary, that the benefits were not statistically significant; https://www.cdc.gov/mmwr/volumes/70/wr/pdfs/mm7010e3-H.pdf. "During March 1–December 31, 2020, state-issued mask mandates applied in 2,313 (73.6%) of the 3,142 U.S. counties. Mask mandates were associated with a 0.5 percentage point decrease (p = 0.02) in daily COVID-19 case growth rates 1–20 days after implementation"
The proper wearing of masks is also an issue to be considered. With so many types of improperly worn and filthy bacteria infested face masks, it becomes very difficult to ascertain any benefit from them, and the ability to provide protection from a sub-micron-sized coronavirus.
The FDA will also now be doing away with PCR testing by the end of this year since it has been producing 50%+ false positives throughout the pandemic, according to the developers of the Corman-Drosten protocols (the most widely used for global PCR testing). A case of Covid-19 does not imply infection, just as someone drinking 1 milliliter of alcohol doesn't confirm drunkenness, though that amount of alcohol could still be measured. Also, Dr. Fauci has said, that PCR tests using samples detected at CT values of 37 or more are just dead nucleotides period (stated 19min 36sec into this video).
Most testing labs are sampling with CT values of 40, such as Quest Labs that considers nCov <40 cycles to be considered positive; https://www.fda.gov/media/136231/download. The Pfizer clinical-trial results were also derived from data points using high cycle thresholds (CT), ~ 40.
Flawed PCR-testing skews all the data, but the bottom line is that the majority of cases could be false positives, and the actual positives may not even be infections. This information is relevant when deciding to employ interventions including the wearing of face masks. So while Delta (B.1.617.2) may be more contagious, a case of this variant might instead be a case of a positive-PCR test, and studies are also showing that it's significantly less lethal than the original strain of SARS-CoV2, and the death rate is not following the number of cases, even despite the high potential of false positives from being diagnosed by RT-PCR.
Your Coronavirus Test Is Positive. Maybe It Shouldn't Be; https://www.nytimes.com/2020/08/29/health/coronavirus-testing.html
This WHO bulletin report; https://apps.who.int/iris/bitstream/handle/10665/340124/PMC7947934.pdf, by Stanford professor John Ioannidis (considered by many the top epidemiologist in the world), is a meta-analysis of infection fatality rate (IFR) 61 studies using seroprevalence, much more accurate than RT-PCR; (https://www.cdc.gov/coronavirus/2019-ncov/covid-data/seroprevalance-surveys-tell-us.html).
"The corrected estimates of the median infection fatality rate were 0.09%, 0.20% and 0.57%, respectively, for the three location groups. For people younger than 70 years old, the infection fatality rate of COVID-19 across 40 locations with available data ranged from 0.00% to 0.31% (median 0.05%); the corrected values were similar. [...] Most locations probably have an infection fatality rate less than 0.20% and with appropriate, precise non-pharmacological measures that selectively try to protect high-risk vulnerable populations and settings, the infection fatality rate may be brought even lower." For those under 18 years old, the IFR is also much lower than the average of .2% and will be very close to 0.0%
If you examine this data visualization (updated February 17, 2021, which still covers the most active period of the pandemic) and select Maryland, deaths within the age group of 0-24 are marked as basically too low to count, and neither do we know if there was a proper Covid-19 diagnosis, or if there were any comorbidities; https://www.heritage.org/data-visualizations/public-health/covid-19-deaths-by-age
As decision-makers, you have an important choice in front of you, that will affect the lives of 10s of thousands of students and their families, and should take into account that many of us are considering disenrolling from FCPS, and are looking into private or home-school options. We are strong believers in public schools and this is far from our preference, but the physical and mental health of our children is our priority.
As this massive worldwide face-masking experiment progresses, the data is still evolving as more results and studies come in, yet there is plenty of current evidence showing that wearing face masks in the long term is dangerous, and for Maryland children, there are no benefits that can outweigh a statistically zero risk of Covid-19 death for this age group, while also exposing them to hazardous CO2 levels.
If you decide to keep your position on face-mask wearing that has no merit, and without looking at all the available evidence or completing a thorough risk-benefit analysis, and an FCPS student is injured, debilitated, or suffers mental illness as a result, then we will hold FCPS accountable to the full extent of the law. And if you understand and agree with the self-evident information that we've elucidated here, yet you still do not reverse your current policy, then we will consider your decision an act of fraud.
And to elected officials, we understand that you have to balance school-board decisions, political aspirations, and keeping constituents happy, but our children's health is paramount! If we don't believe that you've made a properly analyzed evidence-based decision, then we will hold you accountable at the polls.
We, therefore implore you, as FCPS parents and concerned FC residents and Americans, to reinstate your former position, to keep face-mask wearing as an option for FCPS K-12 students.