University of New England Parking Issue
95
people have signed this petition.
Add your name now!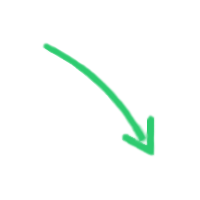 95

people

have signed.

Add your voice!
Maxine K.
signed just now
Adam B.
signed just now
To whom it may concern,
I do not know about you, but I hate parking. It is not the act of parking that drives me insane, it is the time spent trying to find a spot. Nothing ruins my day quite like driving around, parking lot to parking lot, desperately searching for a spot. The stress this causes me is nauseating. That along with the stress of having to park in spot not matching my permit is enough to lose sleep over.
This has been an ongoing issue, this is not isolated. My trouble finding parking is not my problem, its the problem dozens of people are facing daily on this campus. And something needs to be done, now.
We are charged $300 for a parking permit, that is more than 40 hours I had to work to be able to pay. You would think that by paying that much money there would be parking readily available, but no. There is a parking war going on. There is not enough parking for faculty so they overflow into commuter spots,then commuters overflow into residential, which leaves residential with nowhere to park because they cannot overflow anywhere without getting ticketed.
On that note, its extremely unclear where residential students can park because sometimes they receive a ticket for parking at the Sokokis/Forum lot, but other times not. Are we permitted to park there if we live in a resident hall other than Sokokis?
I, along with dozens of other students, am tired of driving around aimlessly looking for a spot. It's frustrating wasting my time and gas (which is in turn wasting money) trying to find an open spot when I know that their are not.
You need to either build more parking lots or sell less parking passes, because this is getting out of hand. There are complaints daily about this issue and nobody is handling it. We would like to see action taken. Here are some ideas.
1. Sell less parking passes, count the amount of spots for each type of pass and sell ONLY that many passes.
2. If you need to sell as many as you are, then you need to add another parking lot or two.
3. If these two options do not work, you need to limit who can buy parking passes, such as no first year parking, which many other universities has done and it is working for them.
Thank you for your time, and I look forward to seeing changes made.