University of Illinois stands with JNU, India
146
people have signed this petition.
Add your name now!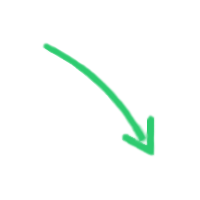 146

people

have signed.

Add your voice!
Edwardgoc
signed recently
TimBrouceige
signed recently
We, the undersigned students, faculty, staff, and other members of the University of Illinois community are in solidarity with students, faculty and staff at Jawaharlal Nehru University (JNU), India, against the ongoing
anti-democratic actions by the Indian state. We demand an immediate end to
the police action against students on campus, and withdrawal of all charges
against Kanhaiya Kumar, President of the JNU Students' Union. We
unequivocally condemn the witch hunting of students, using archaic laws of
sedition, who organized the cultural event questioning capital punishment
and the deliberate vandalism and violence unleashed by those affiliated with Hindu Nationalist groups. We are also dismayed at the violence used by lawyers aligned with the government in their acts of vigilantism which are aimed at using the garb of patriotism to impose their ideology through violence
We strongly believe that the charge of sedition against Kanhaiya Kumar,
Umar Khalid and the other 6 students are based on spurious evidence. This
arrest is an excuse for the state to root out dissenting voices on JNU
campus, a move towards converting educational institutions like JNU into an
arm of the authoritarian state. Attempts of a similar nature have been
witnessed recently at other Indian educational institutions such as Film
and Television Institute of India (FTII) and Hyderabad University. The
growing threat to academic freedom and the practice of fundamental thinking
and critique, posed by the current political climate is transnational, and
extends beyond India to other parts of the world–it is a threat we face
here in the United States, too.
For any word or action to qualify as being "seditious" under Indian law,
it has to directly issue a call to violence in front of a gathered mob
capable of such violence. This was not the nature of the protest held by a
group of JNU students against the judiciary's decision regarding Afzal
Guru. His conviction and the subsequent hanging has been questioned repeatedly by legal scholars, jurors, lawyers, writers, and academics. The peaceful protest held on February 9 on campus was not unlike other protests convened at the university over the last several decades. Further, the sedition law the Indian state is using to target democratic students at JNU is a colonial-era law originally imposed by the British Empire to keep its subjects in line. Britain itself has since abolished sedition as a criminal offense.
Dissent is an essential part of a healthy democracy. We therefore strongly condemn the Indian government's response to the students' protests and demand that the state refrain from authoritarian behaviour. In this spirit, we urge the Vice Chancellor of JNU to protect members of the university community and safeguard their democratic rights. We also urge the Central Government to immediately withdraw any police investigation into the case and leave the matter to the autonomous bodies of Jawaharlal Nehru University.