University of Ghana- Distance Education Sakai Reformation
50
people have signed this petition.
Add your name now!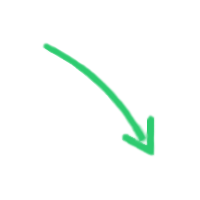 50

people

have signed.

Add your voice!
Maxine K.
signed just now
Adam B.
signed just now
*PROBLEMS WITH OUR SAKAI LMS – ONLINE SYSTEM*
*PETITION FOR REFORMATION*
The Sakai Lms – Online has been a headache to the student body for some time now. As it stands, so many objections has been raised against the system and many had the wish to return to the days of taking modules.

Well, considering the large amount of fees we pay every year, we deserve better hence the initiative to bring about a reform in the Sakai system that will support our performance rather than impede it.
A little interview in the student domain has given as some reasons to the dissatisfaction of students in the online system and we duly want to present these to the University for a Reform.
We touch on problems such as,
1.Inability to access our previous work during IAs leading to loss of marks.
2. Early System Shutdown during IAs making workers who has to seek permission before coming to write stranded.
4. Dates and time for IAs are not strictly adhered leading to students not been able to write some of their IAs – losing 30% in their exam.
5. Sakai been an APPLICATION that can give us prompts.
6. Typo Errors in our learning materials leading to difficulty in reading and understanding.
*RECOMMENDATIONS*
1. Sakai Lms – Online system should be structured to suit easy navigation to previous work so that students can easily flag questions that cannot be answered head – on.
2. Since most students are workers and that the IAs are taken on week days, we want an extension in time for the system shutdown form 5pm to 6pm so that people who need to close from work before they write their IAs will find it easy to do so.
3. We want the department to be time conscious .This will help rectify problems and confusion that comes with writing IAs leading to failure of students to write their IAs and the loosing of 30% marks due to inaccurate information given about time and date for the exam.
4. Sakai should be an app. This will help students to easily access the system without having to log in on a laptop or tablet. The app will be easily accessible on phones and this will decrease the financial woes of students. The app will also come with prompts which will readily privy students to information.
5. Most often, the modules posted on Sakai for students to use are scanty and with so many typo errors. We want the materials posted to be well scrutinised before loads for us to read for our examination.
*This is a seven (7) page petition that will be presented to the various departments and stakeholders concerned. We believe Distance Education deserves the best and the only way that change can manifest is when we get to work.*
*We therefore crave your indulgence to sign on this all important petition so we can improve the systems and structures made available to us. Thank you.*
Change! Let's get to work.
Chief Petitioner

Dzifanu K. Pidio

10364330

kpdzifanu@st.ug.edu.gh
Co – Petitioners
Ebenezer Mensah

10535833

eamensah021@st.ug.edu.gh
Alfred Owusu Yaw

10528467

ayowusu002@st.ug.edu.gh
Andrew Martey

10572286
Mame Akuba Wordzro

10531411

manwordzro@st.ug.edu.gh
Quayson Eric

10624130

quayson@st.ug.edu.gh
Adutwum Stephen

10529816

Sadutwum003@.ug.gh.com
Blagodzi Owusu Robert

10566773

roblagodzi@st.ug.edu.gh
Addo Ebenezer

10524525

Ebenezeraddo@st.ug.edu.gh
Fodjour Ofosu Ebenezer

10536788

Eofordjour001@st.edu.gh
Gerald Odum-Mensah

10526169

godum-mensah@st.ug.edu.gh
Rebecca Jane Larbi (level 300)

10568514

bekitajane@gmail.com
Yarsen Labaran Khasem

10543014

ylkhasem@st.ug.edu.gh
Abladey Eric Mensah Jnrs

10532335
Sylvester Sosoo

10520965

sesosoo@st.ug.edu.gh
Theophilus Obadai Sai

10607177

tsobodai@st.ug.edu.gh
Agbozo Michael

10574266

Magbozo002@st.ug.edu.gh
Irene Kwansima Boffie

10527901

Ikboffie@st.ug.edu.gh
Andrew Kwesi Brako Ntumi

10542561

akbntumi@st.ug.edu.gh
Jones Aboagye Bekoe

10524848

Jabekoe@st.edu.gh