University of Ghana Distance Education; Fees Must Fall!
199
people have signed this petition.
Add your name now!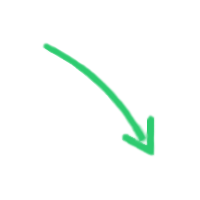 199

people

have signed.

Add your voice!
Maxine K.
signed just now
Adam B.
signed just now
PRESS RELEASE
14/07/2017
ACCRA
HIGH COST OF FEES AT THE UNIVERSITY OF GHANA: FEES MUST FALL


Many times abnormalities are passed on to us as normal making us live in bubble of fake reality, there is no shred of doubt that Education in Ghana is becoming something that is reserved only for the rich. In the last few days, only for us to sleep and wake to read hike in school fees, increase Tuition. I have witnessed the increase in school fees of state owned schools in Accra and other regions before, but for this, It outrageous. This increment is witnessed by the students of University of Ghana which happens to be my school. The management increased the school fees of their new intake from;

HUMANITIES (REGULAR STUDENTS)

• Freshmen - 1,627.00

• Continuing - 1,176.00

• Level 200 Freshmen - 1,680.00

• Freshmen (Fee Paying) - 4,091.00

• Continuing (Fee Paying) - 3,637.00
SCIENCE (REGULAR STUDENTS)

• Freshmen - 2,260.00

• Continuing - 1,809.00

• Level 200 Freshmen - 2,313.00
SCHOOL OF CONTINUING AND DISTANCE EDUCATION
• Freshmen - 3,095.00

• Continuing - 2,848.00
On a point of fact, It is assumed that the university council does not care about the predicaments of the Ghanaian Students. This is happening while other nations are making Education more affordable. What then is the gain that our nation is blessed with natural resources thus Gold, Cocoa, Oil etc
It is evidently clear that the university council stakeholders as well as Government officials cruise in porch cars for their luxuries at our expense. What pleasure do we have in spending our resources in buying irrelevant things? Why should it be so? Our politicians spend so much in maintaining themselves and their cronies while we the 'poor' Ghanaian die daily due to high cost of living. They send their children Abroad to be Educated leaving we the poor unattended to.
There have been many unanswered questions in our mind as Students. These questions includes;
1. Why are Students paying these High fees to gain Education?
2. Did our leaders and Vice Chancellors pay these high fees during their time?
2. Is hostel Accommodation not

supposed to be the cheapest?
3. Why do we continue to spend funds on unnecessary things?
It is in record that most of our Leaders, Professors etc acquired their higher education almost free and with their tertiary education at no much cost. Our leaders have continued to say no to the cry of tertiary students. Is this not insensitivity? Why can't education be heavily subsidised?
Similar, developing sectors of the world that have less of our natural resources have a buoyant subsidy levelled to tertiary education and still pay the students some grants whiles it the reverse here in Ghana.
Our nation will never develop if we don't prioritise the Education sector. Human development should be the first. This is because when people are developed, they will develop their nation.
I therefore by this press release calling on school authorities as a matter of urgency to reconsider their decision on the hike cost of fees and that Government should intervene. We are advising the Office of the President to see that they make tertiary education affordable for the poor masses. I as well call on the Minister of Education and other concerned stakeholders to investigate the following:
1. The issue of reckless increase in school fees in our tertiary institutions
2. High cost of hostel accommodations
3. The issue of corruption rocking our tertiary institutions.
I as well use this medium to recommend the following;
1. That Government should make tertiary education affordable
2. Increase the academic staff of our institutions to International standard.
3. Government should as well enact a law that will guild the tenancy in the tertiary diaspora. This is because rents in these discourse communities are becoming outrageous. Even the exploiting of the students by the landlords and their agents. Sometimes agents and lawyers charge close to 30% of rental fees from students. The increase in school hostel fees and unavailability of enough hostels has made landlords to exploit we the student tenants. Single rooms in these communities ranges from Ghc2,000 to Ghc4,000 per semester, Government should intervene by way of building affordable houses for students or giving out loans to developers to construct cheap houses for we the students.
Finally, even in my desperate attempt of trying to register my disposition on behalf of the Ghanaian students, I am of the strongest conviction that government and the University authority will adhere since they have a listening ear.
It Is Possible Together
Long Live Student Activism

Long Live Ghana

God/Allah Bless Us All

#FeesMustFall
McMichael Nana-Kojo Appiah

appiahmichael244@gmail.com

0545313140

University Of Ghana
Cc:

SRC PRESIDENT UNIVERSITY OF GHANA (MAIN)

SRC PRESIDENT UNIVERSITY OF GHANA (CITY CAMPUS)

SRC PRESIDENT UNIVERSITY OF GHANA (DISTANCE EDUCATION)

OFFICE OF THE VICE CHANCELLOR

OFFICE OF THE PRESIDENT OF GHANA

MINISTER OF GHANA

ALL MEDIA HOUSES