United We Brand: Artists Against Apathy!
904
people have signed this petition.
Add your name now!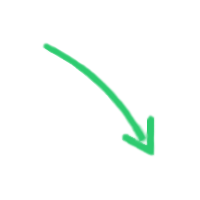 904

people

have signed.

Add your voice!
Maxine K.
signed just now
Adam B.
signed just now
CALLING ALL ARTISTS! GET YOUR FAIR ROYALTIES & CREDITS HERE!




Are you an animator, artist, or creator of any kind? Are you tired of watching all the studios, companies, and executives make ongoing royalties from your work while you, the creator, get no cut? Would you like to be contractually included in said royalties and credited every time your creation is used? If you're sick and tired of being "sick and tired", and answered yes to any of these...




LET'S DO SOMETHING ABOUT IT TOGETHER!!! =)




This petition has been created to motivate, inspire, and UNITE the artists of the world to stop bickering and finally TAKE ACTION! The enthusiasm for complaining and apathy for action have gone on far too long. If we're not willing to do something as simple as...ohh, say click one button and sign a simple iPetition, we have no right to complain!




In order for the above wishes to become realities, changes must occur. In order for them to occur, the existing laws and contracts must be altered! The purpose and goal of this petition is simply to offer a progressive, constructive resource for solutions, and to create a leg for our unions and collective bargaining chips to stand on. They represent us to the best of their ability, but without our help and all of us working together, there's only so much they can do. So let's HELP them HELP us!!




Take 3 seconds, SIGN THIS PETITION, and let's assert ourselves as the confident, creative force we are! We have the power!! Art is the universal language and backbone of every industry and culture in the WORLD, now more than EVER!!! The creative market is officially on top of the world...so why are we allowing ourselves to be pushed to the bottom? Why are we creating brands, markets, and images for companies to make billions on while we await the layoff? Let's at least TRY to level the playing field!!




WE'RE CREATORS...LET'S GET CREATIVE!




It's not about an attack. It's not about getting riled up. It's about fair compensation and doing what is RIGHT! So consider this the official call to creators EVERYWHERE...I, Chance Raspberry, am calling you out!! =) Animators, illustrators, inkers, painters, sculptors, modelers,riggers, writers, composers, musicians, editors, voice actors, 2D, 3D, full-time, freelance, indie, in-house, overseas, and everything inbetween - there are a lot more of us artists than there are profiteers!




If we can get 1 Million+ signatures archived as PROOF, we'll have completed Phase 1. The time to speak out is HERE! The time to take action is NOW!! Please sign and spread this petition with me and let's all show the world that we, the Creative Backbone,KNOW WHAT WE'RE WORTH!!! ;D




CREDITS: This petition was created by Simpsons Animator, Chance Raspberry and inspired by Charles Zembillas, The Animation Academy, Animation Nation, Snakebite Cortez, Stephen Silver, Don Bluth, Ralph Bakshi, John Kricfalusi, Women In Animation, and the members of TAG: The Animation Guild Local 839.
Sponsor
Animation Nation The Animation Academy RazMcK Studio Productions
Links
United We Brand:
THE OFFICIAL VIDEO
"Like" UWB on Facebook:

THE OFFICIAL FACEBOOK
RELATED VIDEOS