United Nations Charter
59
people have signed this petition.
Add your name now!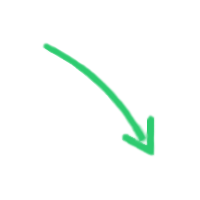 59

people

have signed.

Add your voice!
Maxine K.
signed just now
Adam B.
signed just now
To: Ban Ki-Moon, Secretary-General, United Nations
Cc: Terje Roed Larsen, Coordinator, Occupied Territories (UNSCO)
Prof. Richard Falk, U.N. Human Rights Council Special Rapporteur (UNHRC)

Honorable Secretary-General Ban Ki-moon,
The United Nations charter was established to define the behavior and relationship of nations of the world, both with each other, and to their own people. This charter, among other things, and born at a time of worldwide decolonization, promised the right of self determination to all peoples.
When speaking of the right to self determination per the United Nations charter, and the circumstances of the American Indian, I am not simply referring to self governance. I am speaking of the right of sovereign peoples to live, to associate, and to raise families, in the manner of their choosing. I am speaking of the right to protect sacred spaces and burial sites. I am speaking also of the promises of the universal declaration of human rights long denied them and the newer declaration on the rights of indigenous peoples, which helps to both clarify and fulfill the original charter as well.
I am however writing to you about the rights of self determination of a specific group of American Indians, the Cherokees of Idaho, a people who have long lived as a separate indigenous cultural group. This indigenous group presently seeks it's right to self determination as a people, through the process of formal recognition as a tribal nation in the United States of America. This process is being pursued through lawful means.
It has been generally documented that this group of Cherokees, an indigenous population that once lived in vast parts of what is now the eastern United States, have continually lived in their own indigenous communities prior to the 1840's in what is now called Idaho, and certainly already were present as an indigenous population and tribal nation well before Idaho's formal admittance to the United States.
The origin of this people are documented as survivors and refugees who fled west to Idaho the year before the forced marches in 1838 as part of the trail of tears that happened as part of the "Indian Removal Acts" of the United States which sought the mass and forced ethnic removal of indigenous peoples from the eastern United States. Oral traditions of various families, and some less clear documents from the time of earlier Spanish administration in what is now part of the Western United States, also speak of migrations of Cherokee peoples into the area even much earlier than this.
The Cherokees of Idaho also have the oldest working Cherokee tribal council west of the Mississippi river, yes, even longer than the Cherokee Nation of Oklahoma where many were forcibly removed to in 1838. The Cherokees in Idaho presently holds formal tribal council meetings bi-monthly. They continue to practice their unique culture and language. The present population can also trace ancestry directly to the Cherokees of those documented migrations, and some even earlier. As an indigenous population long and continually established in Idaho, it only seems correct that the right to self determination of these people are formally recognized.
The Cherokees of Idaho look forward to working lawfully with the existing state government of Idaho, and to live peacefully in proper relation with the government of the United States of America. They do not seek special compensation from the United States for past injustices or even the present climate of intolerance, although they well deserve it, but simply wish to enjoy their pre-existing rights formally recognized as a sovereign indigenous people so that they may continue their culture and traditions. The Cherokees of Idaho also seek formal assistance from the United Nations in this process.
The Cherokees of Idaho seek assistance from the United Nations as a sovereign people that happen to be living in the present United States. This sovereignty is demonstrated by the very fact that the United States had itself found the need to seek and then ratify nation-to-nation treaties with various indigenous peoples of North America, including the Cherokees. This sovereignty was also formally recognized previously to that by then governments of France and by Spain.
The Cherokees, as a whole, do continue to face routine discrimination, whether in housing, employment, or educational opportunities, simply for living chosen and ancestral life ways. At times even recent past Cherokee lifeways and languages have been violently suppressed by the United States government. Those existing nation-to-nation treaties continue to be openly violated to this day in clear contempt of the United Nations charter itself, which speaks of the sanctity of treaties as a foundation of international relations. I state these things not to embarrass the United States for it's past and present behavior, but because we do need to find effective solutions to move forward.
One area we are particularly interested in is teaching and continuing Cherokee culture. We have looked at opportunities to apply distance learning methods to this end. We would be very happy to work with UNESCO on such projects, as they would likely be useful to other indigenous communities as well.
The Cherokees of Idaho look forward to the help from all appropriate agencies in meeting our goals as a self-sovereign indigenous peoples. We find it necessary to do so because while the United States government claims to formally endorse the United Nations Rights of Indigenous Peoples, the United States also illegitimately asserts the exclusive right to determine who should be permitted to qualify and whom it can continue to openly discriminate against and deny rights to. We look forward to your support in better securing the promise of universal human rights and recognition of basic human dignity per the United Nations declaration on rights of indigenous peoples.
The Cherokees of Idaho can be contacted at:
Chief TW Davis Cherokees of Idaho, Inc. Box 232 Saint Maries, Idaho 83861 tftwolf@netzero.com
I look forward to your reply on behalf of the tribal council of the Cherokees of Idaho,
David Sugar
Links