Unite the scattered
127
people have signed this petition.
Add your name now!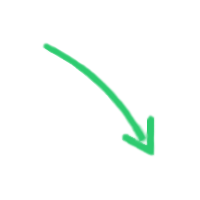 127

people

have signed.

Add your voice!
Maxine K.
signed just now
Adam B.
signed just now
#Unitethescattered
Without health, there are no human beings. The foundation of success in life is good health, our very first wealth and principle capital asset that cannot be bought by money. With a consciousness of the significance of health, people have paid more attention to regular health checkups and treatments.
However, the reality of health checkups has lessened the citizens' frequency of going to hospitals. Many patients find it extremely hard and time-consuming to move to other hospitals or even wait for their turns for hours to be checked up, especially in the case of emergency due to hospitals' overload and restricted resources such as employees, rooms and medical devices. Therefore, it is URGENT not only to ENHANCE the productivity in health checkups but also to ASSURE that hospitals can efficiently purchase most appropriate and productive medical devices that meet their high daily demands.
Let's create an ecosystem where scattered start-ups in healthcare industry are united by signing this petition.
2 KEY PROPOSITIONS within A MODEL
1. More Effective and Efficient Health Checkups and Treatments for Patients.
There is an ugly truth that people want to spend less time in a hospital queue. In spite of making a checkup reservation a day, two days or even three days before going to the hospital, patients still have to wait longer than expected to get in the checkup room. A research published at the U.S. National Institutes of Health's National Library of Medicine (NIH/NLM) in 2017 with 137,881 patients involved has shown that while the longest waiting time was almost 90 minutes, the average waiting time from registration to preliminary diagnosis in 2014 was 50.41 minutes, and in 2015 was 42.05 minutes. This representative is not only applicable to developing countries but also to developed countries.
2. A Less Time-Consuming and More Accessible Way to Purchasing New Medical Devices for Hospitals.
Doctors and hospitals are conscious of the significance of innovative medical devices on meeting high demands of citizens. They are constantly searching for not only accurately productive but also affordable machineries. However, nowadays, checking the functionality of new medical devices physically would take plenty of time and efforts. In addition, having third parties check would be extremely costly. Because of these downsides, presumably, hospitals would love to have a more accessible way to not only one but also other venders at the same time, making decisions to purchase best devices that are most appropriate for the hospitals' current demands.
Smart Solutions by H&H Group
Our group's solution will focus on the development of an integrated processing platform that holds two key propositions; one is to ease the overload of hospitals, especially in the case of emergency while the other is to enhance new machineries purchasing procedures of hospitals with an aim to improve the quality of medical devices and thus, the productivity of hospitals.
In our first attempt, we are pitching to equity investors at the HEC Montreal social business competition. In order to do this, we need to show a pool of advocates to this change and we need your support to make this a reality.
Health has given human a life. Now it is time for us to make our health great again. Share this petition if you think so.
H&H Group.
Contact Us:
https://www.facebook.com/unitethescattered/

stevenhuy96@gmail.com