Unite and Free Syria, Palestine and Gaza
259
people have signed this petition.
Add your name now!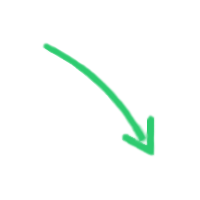 259

people

have signed.

Add your voice!
Maxine K.
signed just now
Adam B.
signed just now
Put the TV on, what do you see?
Put the Radio on, what do you hear?
Can you hear them?
Can you hear their screams?
Can you hear them ask 'Oh brothers and sisters, HELP'
Can you see the blood?
Can you?
Do you see a mother lose her child?
Do you see a child lose its mother?
Do you see the blooded body of a young girl?
Do you?
This media, this Radio wont show you anything like that, they will only show you what they want you to see.
They make you a puppet just from showing you what they want, and all you do is just sit down.
You have a brick house, a secured door, a beautiful front garden, a road which is secured with CCTV, and a beautiful park opposite your house.
This beauty has blinded millions of people, we think the world is safe! The world is beautiful!
Check beyond your road, check beyond your country, check beyond your boundary and see, see that there are people just like us that are dying everyday.
That don't have a brick house, they don't have a secured door, they don't have a beautiful garden, a road which is secured, and no park which is safe!
They have guns and bombs, drones and weapons, thrown at them, they cant sleep in peace, knowing they might get killed while they sleep.
The children like our children, have not a youth, a childhood. Do they not have a right?
The parents like our parents, have no security, no safety. Do they not have the power to protect their children?
The people like US, have no RIGHT, have no FOOD, have no SECURITY, have no SAFETY, have NOTHING!
They are getting murdered! WHAT DO THEY HAVE THAT THESE MURDERERS WANT? THESE INNOCENT KIDS ARE GETTING KILLED, THE DAUGHTERS ARE GETTING RAPED, THE MOTHERS HAVE TO WITNESS THEIR BABY DIE! WHY???!!!
YET, we sit home, have security, have food, have mother, father, daughter, son. We sit and ignore the violence in this world, are we not part of it?
If this was happening to you, to the people you love, and screaming and shouting.. HELP! And nobody came to aid you, how alone would you feel? How scared would you feel?
Then, you would only hope that death is easy!
Help yourself to surrender from the silence and see what is going on..
Wake up! Let us stand together! Let us UNITE!!!!