Union County NC Board of Education must let our children GO TO SCHOOL
74
people have signed this petition.
Add your name now!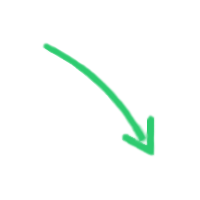 74

people

have signed.

Add your voice!
Maxine K.
signed just now
Adam B.
signed just now
The decision to not allow our children to go to school on a normal in person schedule for the 2020/2021 school year was made behind closed doors with zero opportunity for parents to have direct input due to no live public meetings. This is 1 full year of our children's formative educational period. Not educating them for 1 year at this time in their lives will handicap them going forward into all other grades.
All parents who dealt with the attempt at online learning this past Spring know that the chances of our children learning anything during 1 full year of that is unfortunately very close to zero. It is in no way worth the risk that it might work or might not. This isn't a game. It is a simple fact that younger kids just do not respond well to online learning. It is not serious to them.
On top of that, the decision not to allow all children into school under normal scheduling will without a doubt adversely affect the 70% of parents who cannot work from home remotely. Who will pay their bills when they cannot work due to childcare and learning assistance? If they do work, who will pay for the childcare that will be required? Who will provide it? In the last Board meeting online not one member asked these questions of the Superintendent. Can you, members of the Board, be that disconnected from us that you would not even think of this?
And lastly, all we hear is that this is based on science and that the Governor said we must do it. The Governor has no duties in the North Carolina State Constitution that include compelling Union County Board of Education members to follow his wishes in operating our locally run and funded school system. And as far as I can tell, there is no science whatsoever that theorizes or proves that our children will be in any additional danger by going to school than they would normally be as per flu and other common ailments.
Children in EU and East Asian countries have been back in school, many without masks and distancing, with no noticeable adverse health effects for them nor the teachers and staff.
We the parents and taxpayers of Union County North Carolina cannot allow this decision to go unchallenged. We have access to large auditoriums, outdoor sports venues where we can organize several in-person live meetings at which to voice our opinions, comment and questions directly to the Board and on the record.
This petition seeks to compel the Union County Board of Education to allow us direct access to the facts used for this decision, the voting members positions, and to the Board itself in person and live, to inform them that we will not lose 1 year of vital education for our children for reasons not connected to their well-being. We want our kids in school, learning, interacting and moving forward in life. This decision cannot stand as is.