Uniform dress code for Peel-Region Elementary Catholic Schools
27
people have signed this petition.
Add your name now!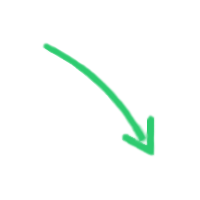 27

people

have signed.

Add your voice!
Maxine K.
signed just now
Adam B.
signed just now
We are a group of parents, firm believers that this will bring positive changes to the school community and will play a significant role in reducing bullying behaviors by reducing social pressure on children. School uniforms are one step that may help break the cycle of violence, harassment and disorder by helping young students understand what really counts is what kind of people they are. We strongly believe that school uniforms improve the climate of a school, which is vital to its success and an important factor in our future.

Following are the most important reasons to apply this motion,

REDUCING BULLYING. All the schools are big in any Anti-Bullying program or campaign and many great efforts have been made on this regard; however we believe that such as small motion as implementing wearing uniforms has not been taken into consideration or has not be given the importance it should have. As explaining before, by wearing uniforms all of them will look the same, preventing students from discriminating others for not wearing brand name clothing. *Bullying Prevention Policy is a topic in the dpcsb- Safe school parent guide.

DISCIPLINE AND RESPECT. Wearing uniform implements discipline all across the school. All through JK to High School students should be using uniform. This will identify them with the school, this shows respect. Why pretending students to wear uniforms once they reach High School and they are in the rebel-difficult age; if we don't discipline them when they are younger and they are already use to them? –Discipline starts from younger ages. Catholic and public schools from different parts of the world use uniforms. *Progressive Discipline is a topic in the dpcsb- Safe school parent guide.

INCREASE STUDENTS' SELF-ESTEEM because they do not have to participate in the "school fashion show." Dressing alike helps students learn that what really counts is on the inside. In the past decade there has been a dramatic increase in the flamboyance of the everyday outfitting of school age kids. Price tags are in. In some neighborhoods, it's the "thing" to wear the price tag on the garment. What you pay for something is the status symbol. There is heavy competition for dressing "right" and the peer pressure to perform and conform is incredible. As a school turns to mandated uniforms, all of the above becomes moot. All of the students look the same, at a base level. Concentration returns to who you are, rather than what you are wearing, or what you can afford.

DECREASE THE INFLUENCE OF GANGS and gang violence. Uniforms make it more difficult to sneak in weapons, and easier to ban gang colors or symbols.

IMPROVE LEARNING by reducing distraction, sharpening focus on schoolwork and making the classroom a more serious environment. Student attention needs to return to learning in the classroom, rather than how they look when they are in that classroom. Mandated uniforms can serve to shift the emphasis from competition back to academic performance and personal achievement.

6) PROMOTE A SENSE OF TEAMWORK and increase school spirit.

MASK THE INCOME DIFFERENCE between families. All children dress the same, whether rich or poor. With School Uniforms everyone fits in with their school. Uniforms encourage students to develop their personal flair in methods other than dress.It is human nature to express our personalities and creative talents. However, many students use their clothing as their sole creative outlet. These children are misguided. Today's youth need to learn that when channeled correctly, their individual flair can bloom within.

IMPROVEBEHAVIORSAND INCREASE SCHOOL ATTENDANCE. Research has found that some students wants to actually skip school to avoid embarrassment about their clothing. The student who felt uncomfortable going to school because others made fun of the way he looked and dressed feels more at ease. Children from lower economic brackets may no longer feel inferior and may be more eager to attend school when they feel more equal to everyone else.

HELP ADMINISTRATORS quickly identify outsiders who could be a danger to students.

School Uniforms bring an image of success to students and teachers. Many school districts across the country have implemented School Uniform Policies and have seen positive results!




11) ADDITIONAL SCHOOL FUNDS. The school will receive additional funds from the selling of school-branded uniforms. To this point we must emphasize that some schools implementing this motion use expensive brand-name clothes for their uniforms, making parents to be afraid of incur on those expenses year after year… It doesn't have to be that way. It must be a win-win situation for everyone. It is proposed that the school sells the branded t-shirt or polo style shirts, and regular t-shirt for Gym purposes. Parents will be responsible for buying the pants (all the same style) in the stores that are more convenient for their budget. For example:

a. Gym-Sports T-Shirt: Branded according to the school preference (To be bought at the school)

b. Short sleeve Polo for daily use: Branded according to school preference (to be bought at the school)

c. Twill or Dress pants or Pleated Skirt: this can be bought at any store. (budget wise for parents)

d. Black shoes (daily use) This can be bought at any store (budget wise for parents)

12) SAVES FAMILY TIME AND MONEY. Many parents report that three uniforms cost about the same as one pair of designer jeans. Even some students admit that wearing the same colors everyday makes it easier to shop for new clothes.