It's time for a change!
105
people have signed this petition.
Add your name now!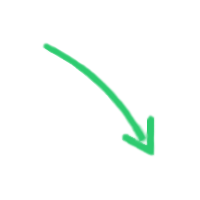 105

people

have signed.

Add your voice!
Maxine K.
signed just now
Adam B.
signed just now
Since 2009, UniBall as a game and as a community has been decaying. Fewer and fewer games are being played with less and less people showing up on BR Chat every day. Various admins have made efforts to help prevent UniBall's regression, but unfortunately with few positive results. The general lack of interest and idleness shown by the majority of the administration appears to be slowly killing this game. The usual response to this is that you don't need to be an admin to contribute positively to the game. While this may be true in some cases, there are many aspects that normal users will never be able to contribute to - an example being the development of the official game and website. It should be stressed that "official" productions are always better publically received than 3rd party leagues or sofware.
Following on from this, there are several particular issues we can point to in regards to the current leadership:
1. There are 24 admins. Most of them haven't shown up in over two years, and haven't made any positive contribution to UniBall in the last five (posting on the private admin forum every few months doesn't count).
2. Slow or non-existant development. The few administrators that care, are capable of, or would like to work on UniBall, claim that they haven't got necessary free time to invest in the game. Others claim in a righteous tone that they have better things to do, and are quick to remind us that the (very) little they actually do is being done so for free. With capable individuals in the community, who possess the necessary free time and expertise to work on the game, we struggle to comprehend why the development burden isn't lifted from the current team and given to those that are capable and do have the time.
3. Failure to revive the ladder. The only official league has very little appeal and is rarely played. With so many successful leagues running, we can't understand why the current staff haven't worked with any of the other league creators to make their leagues official and support them on both UniBall and BRChat.
4. Users are always kept in the dark about what (if anything) is going on behind the scenes. We fail to see what harm could come of providing the community with more information on the decisions our admins are making and why those decisions are being made. It would not be difficult to provide monthly updates on what's going on and what we can expect in the future. The Q&A session that took place appears to have been a waste of time as we learned nothing new from it and the current adminstration clearly did not take on board any of the constructive criticism that was given to them at the time.
5. The administrators' lack of concern of the current state of the game is disheartening. We are aware being an admin of the game is not your priority in life - and it shouldn't be. That said, there are many users that do have the desire to improve the game and we fail to see why they are not given the chance to do so. It appears many of the current administrators are happy to sit on their red As and rest assured their position will never come under threat.
Therefore, we declare and hereby go on record stating that the current administration is failing to demonstrate the competence required to move UniBall forward and keep competition alive. We do hereby go on record certifying that we have lost confidence in the current administration and call for a change in its leadership. We'd like to put Peter "surreal" Reynolds up for your consideration as the new leader of the development team, based on his continued efforts to improve the services and competition available to the community, and believe that he's one of the few that can put this game back on track.
Sincerely,
The Undersigned
Links