University Students in Georgia Against Mandating Face Masks
19
people have signed this petition.
Add your name now!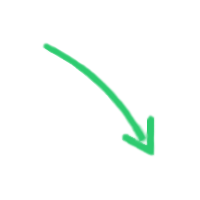 19

people

have signed.

Add your voice!
Maxine K.
signed just now
Adam B.
signed just now
This petition is for university students in Georgia who believe facts, not fear, should drive our response to COVID-19. Please sign this petition if you believe that choosing to wear a face mask is a personal healthcare decision and is best made by the individual, not the institution. This petition will be sent to the University System of Georgia which has unilaterally mandated face masks on all university campuses.
We believe the requirement of face masks on university and college campuses by the University System of Georgia is not based on reliable science and is a violation of our individual liberties.
We, as young Americans, do not desire to disrespect authority but only wish to remain sovereign over our own healthcare decisions.
We believe choosing to wear or not wear a face mask is a personal decision and is best made by the individual, not the institution.
We will exercise our full civil and individual rights as Americans while on campus.
Our nation is composed of good, compassionate people willing to sacrifice themselves for the benefit of others. The majority of Americans want our communities to thrive and remain safe for all. Yet, where do we draw the line between personal responsibility and personal freedom? In 2009 during the H1N1 Influenza pandemic, 60 million Americans contracted the virus. 80% were young children to middle aged adults.(1) However, mask mandates were not forced onto our citizens to "stop the spread." We survived.
Today, students are being told that we must give up our right to choose, to self-govern ---to "stop the spread." Wearing a mask will protect others. This will save lives! Don't you love America??? "Well, these are all great reasons for those in authority to demand citizens wear masks — in a socialist country. In an authoritarian society. In a communist, dictatorial, tyrannical kind of country. But this is America."(2) Once authorities force students to cover their faces against their will so they can receive an education, a line has been crossed and liberty has been lost. We live in a Republic, founded on rights and rooted in laws which protect us from government intrusion and tyranny. "America is centralized on the belief of freedom and freedom of choice."(2) This includes face masks.
Neither the University System of Georgia nor any public university has the legal authority to require face masks. There is no law in the state of Georgia or official order by Governor Kemp or Georgia Department of Health mandating face masks during this public health emergency. Currently, all information from these government bodies is stated as "guidance." As such, it can only be implemented as guidance, not requirement. The University System of Georgia clearly states on their website:
"In response to changes from the CDC, the University System of Georgia is providing updated guidance on the wearing of face coverings."(3)
--------------------------------------------------------------------------------------------------------------------------------
Facts regarding Cloth Masks(4)
Cloth masks offer little protection and containment. 97% of particles enter and exit cloth masks.
Moisture retention and poor filtration increases infection rates
Cloth masks must be donned and doffed properly to avoid contamination and infection
Cloth masks must be washed after each use, not just daily.
Cloth masks increase the rate of hand to face contact increasing infections
Facts about COVID-19
Currently almost ½ of all deaths have occurred in nursing homes with 12% (5) of adult care facilities still not reporting death numbers.(6)
99% of active cases worldwide are asymptomatic or mild.(7)
A consensus among pediatricians published in the journal Pediatrics concludes that young people infrequently transmit COVID-19 to each other or adults. This is due to most young people acquiring mild cases where the virus load is too low to transmit.(8)
The World Health Organization recently stated regarding COVID-19 cases: "From the data we have, it still seems to be rare that an asymptomatic person actually transmits onward to a secondary individual," Dr. Maria Van Kerkhove, head of WHO's emerging diseases and zoonosis unit, said at a news briefing from the United Nation's agency's Geneva headquarters. "It's very rare." June 8, 2020
According to Scottish epidemiologist Dr. Mark Woolhouse, there has not been one documented case of student to teacher transmission in the world.(9)
The only way to control COVID-19 is to let the young healthy people encounter the virus "mask free" and create immunity in the general population.(10)
After subtracting nursing home deaths, the case fatality rate in the general population is similar to a bad influenza season
A Great Article on the Pros and Cons of Masks:
https://childrenshealthdefense.org/news/the-risks-vs-benefits-of-face-masks-is-there-an-agenda/
A Great Video on COVID-19 from the perspective of frontline doctors:
https://www.bitchute.com/video/0rIIAs9UCMV6/
Sources:
https://www.cdc.gov/flu/pandemic-resources/2009-h1n1-pandemic.html(1)
https://www.washingtontimes.com/news/2020/may/1/forced-face-masking-civil-rights-offense/(2)
https://www.usg.edu/coronavirus/#updated_guidance_on_age_underlying_medical_conditions_use_of_face_coverings (3)
https://bmjopen.bmj.com/content/5/4/e006577?__cf_chl_jschl_tk__=dbc3155907e9d739851a3716ddb57e0420494cbf-1595794151-0-AeYTwq_uJsiCPLb7XtD8YkW7y_XTggkqWRZoCPdek-WgKlSKfdroqupy5HQZl9vJew8G5I0jeNTNjxQAIdQTlu3D3u60--lU5jEg18nx8SKn88R-9HdK_Ju0EY0i_Yv3diF6GAKBknkGzxUZDP0X85XLqpp6_j1WdfcGG_AslyETpdMUyOpz9v_NTxuQPDF97p3qBM2QiCk-U3Giba9pR4xU8rbna_VoDbfZWWjtf3x9g4lt1M8nA2T6MSQAI_v2mAx0jmUq-BKp0moFJQLS_EEiaaKsbI996SqjRap3e8B9 (4)
https://www.nytimes.com/interactive/2020/us/coronavirus-nursing-homes.html(5)
https://www.aarp.org/caregiving/health/info-2020/coronavirus-nursing-home-cases-deaths.html(6)
https://srv1.worldometers.info/coronavirus/(7)
https://www.sciencedaily.com/releases/2020/07/200710100934.htm(8)
https://www.dailymail.co.uk/news/article-8548461/No-proof-teacher-caught-Covid-19-pupil-scientist-says.html(9)