UNHCR Save Eritrean Refugees in Libya
2133
people have signed this petition.
Add your name now!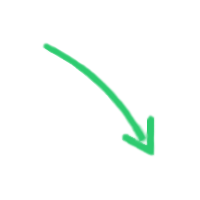 2133

people

have signed.

Add your voice!
Maxine K.
signed just now
Adam B.
signed just now
We Eritrean nationals living in exile urge the UNHCR to evacuate Eritrean refugees in Libya to a safer place. Health conditions, starvation,torture and rape in Kumus are worsening and elevating each day.We hereby call upon immediate intervention of UNHCR ! Save Eritrean refugees in Libya!There are corpses from the shipwreck on July 27th.We call upon UNHCR to reach out to the refugees in Kumus and help them bury the bodies !

ኣብ መላእ ዓለም ንርከብ ኤርትራውያን ተጸዋዒ ስደተኛታት ውድብ ሕቡራት ሃገራት UNHCR ኣብ መላእ ሊብያ ብፍላይ ድማ ኣብ ኩሙስ ኣብ ትሕቲ ኣሰቃቒ ኩነታት ንዝርከቡ ኤርትራውያን ኣሕዋትና ዝድለ ሓገዝ ክገብርን ናብ ውሑስ ቦታ ንኸሰጋግሮምን ስምዕታና ነቕርብ ኣለና ።ኣብ መምዓልቱ ብሕማምን ጥሜትን ካልእ ማህረምቲን ዓመጽን ሂወቶም ይስእኑ ንዘለዉ ኣሕዋትና ሎሚ ኣብ ጎኖም ጠጠው ንበል።ሓንቲ ፌርማ ንምድሓን ሂወት ኣሕዋትና።
نحن الارتريين المتواجدون في انحاء العالم ندعو ان الامم المتحده لتقوم بواجبها تجاه الارتريين الاجؤن المتواجدون في ليبيا لنقلهم في أماكن أمنه لانهم يعيشون في اصعب ظروف المعيشية. وكل يوم يموت منهم أشخاص بالجوع والمرض لذا يجب على كل ارتري أيدا ان يقوم بواجبه الوطني ونكون معهم اليوم ونعطي إمداءنا لعل امداءك أيها الارتري تنقذ ارواح اخواننا .