Stop unfair flagging on www.Craigslist.com
236
signers.
Add your name now!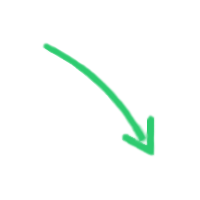 236

signers.

Almost there!

Add your voice!
Maxine K.
signed just now
Adam B.
signed just now
Have you been flagged and had your ad removed from CraigsList.com and wondered why it was, because your ad followed all the rules? Just to repost and have it happen all over again? Are you fed up with this happening? Let's all join together and take a stand to change this and make it so people can't just go flagging ad'swithout a reason.
Here is what got me started on this. So I have been posting ads on this site on and off for a couple years now and never really had a problem before selling or buyinganything on this site until now.. I have been getting flagged nonstop for over two weeks and my ad is for a car I am selling. There is nothing wrong with the ad, I have pictures posted with it,along with my number,and it follows all rule set forth by Craig's list. I cannot be the only person that is fed up with this or the only one that this has happen to or is happening to..
Here is what this petition is asking Craig's list to do.
1. Before someone can flag any ad on the site they must first have to login to a verified account.
2. If someone has been found to be abusing the flagging process they should be indefinitely banned and blocked from the flagging or posting to the site..
3. Make it so that before someone can flag any add on the site, they have to read and agree to the flagging terms.(since most people that flag have never read these terms in most cases)
4. They should have to provide a valid reason for why the feel the ad to be flagged
5. Craig's list should review ads before they are removed to insure that they have been flagged for a valid reason.
6. If the ad is found to have not been in violation then the flagging option on the ad should be removed. To prevent abuse of the system!
7. If your ad is removed, then Craig's list should have to give you the reason it was removed, rather than the generic 98 percent of ad's removed where in violation. This is no longer true since so many people abuse the flagging process. I was trying to sell a car. So why was I flagged and removed?
8.The site requires people to verify their phone number and email beforethey can post an ad, so they should require the same for the flagging of any ad.
<?xml:namespace prefix = o ns = "urn:schemas-microsoft-com:office:office" />
Craig's list needs to understand that they would not have a website or the successes that they have seen is it was not for people like all of us posting and bring people to the site. They should want to protect this. Even more so the people that are flagging just to flag something need to realize all they are doing is hurting the service that Craig's list was founded to provide to the public. This is very discouraging to anyone that is posting and getting flagged for unfounded reason's and one day may just make it to where people do not want to post to the site because of the hassles they receive from abusive flagging.
This is a site that allows you to post for free and this should be protected and preserved and those who abuse the site shouldn't be allowed on the site.
I have seen and noticed that people are using the flag option for one of two reason and it is to either get an ad removed because they are trying to sell the same thing, so they want to sell their item first, or they are mad because whom ever has posted the add will not agree to sell the item to them that they have posted because the flaggers want to pretty much pay nothing for it and want to get it for nothing. That is what is happening to my ad I am sure of it. I have my car listed for 5000.00 which is about 4000.00 under the Kelly blue book and I have had people email asking for me to sell it to them for 1500.00 or a few said 3000.00 after I respond with no my add is flagged and removed. This as I view it is a total abuse of the flagging process, and it should be stopped at once. (I got flagged over 100 times just put my ad back up had one of the same people email and ask if i would take 2500. I said no and guess what I was flagged again, not right)
For all those who wish to see the flagging process changed on Craig's list please sign this petition and take a stand against unfair flagging and removal of ads on this site. Help make a statement to those people out there that abuse the flagging system of this site and harass people who are following the rules. Thank you for your time and I hope you will all sign this and put all this to a stop finely.
I have emailed Craig's list and I have told them I was going to do this petition I need at least 100 people to sign this, would be nice to get more, the more the better and the more people that agree and sign then the louder the message will be lets take a stand and let the staff of Craig's List know that we the people or fed up with this process and changes need to be made to prevent any further abuses of the flagging process.Please let's put an end to this now!! If enough people sign this the site will change how they do the flagging process, I am sure of that.
Thank you for taking the time to read and sign this petition now lets join together and send the message this needs to stop!! Please pass the petition to everyone you know and ask them to please sign it.
Links