Need for change: fair treatment of BTS TAEHYUNG
384
people have signed this petition.
Add your name now!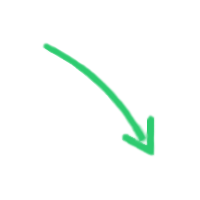 384

people

have signed.

Add your voice!
Maxine K.
signed just now
Adam B.
signed just now
Dear BigHit,
We are Army and we love BTS a lot! We appreciate their music and find their lyrics inspirational. The choreography is also lit and it makes us feel extremely proud that BTS are a talented unit. We also know that the members work really hard for making the albums and that all members have contributed in the making of Love yourself: Tear, we couldn't be more proud.
Despite enjoying the album, what concerns us is the unfair line distribution for BTS songs. We love all 7 members equally but we couldn't help but notice that Kim taehyung has always gotten less lines in songs since debut (along with SeokJin of course).
TAEHYUNG getting ONLY 3 MINUTES of lines in the whole album is a bit unfair. This isn't some baseless fact but well analyzed data. We seriously think the line distribution needs to improve! Taehyung is a part of the vocal line and a lead Dancer now. He's extremely talented and many vocal analysis state that bighit doesn't make proper use of his voice, they also mention how he's the strongest vocalist in BTS and has the largest vocal range in bts, taehyung also has the best breathing control in bts. He's the only baritone in bts and still manages to sing perfectly and hit high notes.
What we wish as ARMY's is that you would at least give him a decent amount of lines in every song so that he can make use of his wonderful voice and we can also enjoy listening to the songs more than we already do.

Taehyung's voice is a treasure. His voice, not only has the magical quality to captivate us countless times but its deep, rich texture fills our heart to the brim with it's warmth and the sheer brilliance of it. Since debut he has worked extremely hard and proved himself to be a great vocalist and it is only fair that he gets equal opportunities to showcase it like the rest of the members which the current album severely fails to do so.
A soulful voice like his deserves to be loved, heard and appreciated by many. We truly admire Taehyung's voice, his talent, passion, growth as an artist and a singer hence we would really love to hear more of his beautiful voice in BTS albums.
I really hope you look into this matter and his talents as I feel such unfairness could hurt his potential as an artist in the future. No one in BTS is above or below others and all should be treated justly
So we request you to give him a fair share of lines in BTS songs. They are now international sensations and an unfair line distribution is really very concerning as many don't see it in good light. We would highly appreciate if you make proper use of Taehyung's talents and not let it go to waste.
Another thing that concerns us is the centre distribution of dance, as you have officially added Kim taehyung to the dance line, we wish you would give him more centre parts in their upcoming choreographies. We feel that if you make proper use of Taehyung's voice and talent instead of giving him repetitive parts like you did during their debut it could help you gain many more fans, not only for him but the whole group. BTS should be an inspiration to other boy bands but the unfair line distribution is really disappointing! Hope you would try to improve it and as an ARMY we hope it's not too much to ask and that you respect our views. It would be great if you could check this #Linesfortaehyung hashtag on twitter as a lot of people feel this way.
Looking forward for a positive response.

Yours sincerely
ARMY