Unemployment Benefits
27
people have signed this petition.
Add your name now!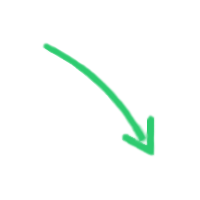 27

people

have signed.

Add your voice!
Maxine K.
signed just now
Adam B.
signed just now
October 31, 2013 I was fired from my job with Merle Norman Cosmetics, Sandersville and Milledgeville GA. The release from work was due to a disagreement between Teresa Bridges (Owner) and myself. October 30, 2013 I closed the store at 9 pm in Milledgeville and came home knowing I was to return back to Milledgeville the next morning at 10am. My schedule for October 31, 2013 was originaly 10am to 5:30 pm, but Teresa sent me a message and asked if I would stay late for the trick or treat event the mall was having because she wanted everyone to be there. I agreed to stay, but when Teresa arrived it was her and her mother and no one else was coming. I was under the impression all the Merle Girls were to be there, but I was apprarently wrong. We continued with the event and once all the candy was gone I begin to get ready to leave and come home to spend the reats of the night with my son while he was out enjoying other activities. Teresa told me I could not leave that I had to close the store, so I went back up front (not happy, but said nothing at all) and continued to work. I heard Teresa make a comment about how the parents were spending time with their children and I jumped in and said "well atleast they get to spend time with theirs". She then called me to the back and said, "Michae, how old is your son?", I said " He's 14 but I don't care if he's 34, he's my son and I should get to spend times like this with my child. We have other employees who do not have children that could have worked til close, which I thought you wants us all here anyway so that's why I agrees to stay and if I knew the others were not coming I would have went home with my child." She then stated that I just needed to leave, and while I was at it just give her the keys to both stores, I didn't appreciate nothing. I said, " That's fine by me because there's not amou nt of money or job out there that will ever take the place of seeing my only son grow up and missing lifes events that I can never get back. She then proceeded to call my daddy while I was handing her they keys to tell him she had fired me, I handed her both keys and gathered my things to leave. I have not been back. I filed unemployment received 1 check of $246.00 and then had a phone interview at which then I received a letter of denial. The reason on the paperwork sates.
Your employer fired you because you did not meet the standard of conduct your employer has the right to expect by having a bad attitude. If you violate a standard of condust it is the same as violating an employer rule. Because you failed to perform and conduct yourself in an acceptable way, you were at fault in your separation. Therefore, you cannot be paid unemployment benefits.
Please sign my petition stating my conduct and attitude in the working environment is very much acceptable and I do my best at my job with the well being of my customers being my focus. Thank you for your help with this matter.
Tina Michae Bridges