UNDER THE 1ST AMENDMENT OUR RIGHT'S TO PETITION AS UNITED STATES CITIZENS MUST BE HEARD.
21
people have signed this petition.
Add your name now!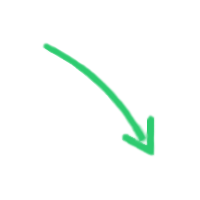 21

people

have signed.

Add your voice!
Maxine K.
signed just now
Adam B.
signed just now
AMENDMENTS TO THE CONSTITUTION OF THE UNITED STATES OF AMERICA.
ARTICLES IN ADDITION TO, AND AMENDMENT OF, THE CONSTITUTION OF THE UNITED STATES OF AMERICA, PROPOSED BY CONGRESS, AND RATIFIED BY THE SEVERAL STATES, PURSUANT TO THE FIFTH ARTICLE OF THE ORIGINAL CONSTITUTION 1 AMENDMENT [I.] 2

Congress shall make no law respecting an establishment of religion, or prohibiting the free exercise thereof; or abridging the freedom of speech, or of the press; or the right of the people peaceably to assemble, and to petition the Government for a redress of grievances.
Dear Honorable Judge Sean H. Lane,
We humbly and knowingly submit this petition under our rights, of the 1st amendment of the United States of America, this petition must be heard. Your honor we the public investor's have discovered, a lie under oath  that was made by the debtor's of TerreStar corporation they stated they do not have Pico cells and know nothing of Pico cell's  but yet they report in the (RKF) report that they infact do own and are operating 2,704 Pico cell sites. Please refer to Page 25 of 94 of the RKF report that can be found at – 
http://www.terrestarcorprestructuring.com/pdflib/TerreStar_1.4_GHz_Market_Study-Redacted_Version_9-21-12.pdf 
The debtor's then stated under oath that they do not know the capabilities of the Pico cells. 
Please allow me to inform the honorable Judge and the court about Pico cell's that the debtor's knowingly and under oath denied having. 
(Please allow me to share my letter I was supposed to send you in this petition, acknowledged by all investor's, of these FACT'S.)
Your Honor, My name is Raymond J. Coburn and I was to appear in court on Oct. 10th 2012 at 11 am but due to the timing and distance I was unfortunately unable to make it. I did receive an email from the debtor's legal counsel to join in telephonic and I had what I wanted to say all ready to present to you, but in my process after speaking with your Law Clerk, Christine Azzaro, I found that you had said I cannot be allowed to speak in court which was as per the process. 
Your Honor I wanted to share with you a very troubling discovery I found. Within the RKF report shortly after the debtor's "Claimed" they have no WMTS/PICO cell sites and they know nothing about those.  The RKF report states exactly how many sites they currently own and operate. The 2704 deployed WMTS sites listed in the above RKF document (See Page 25 of 94) are used in the hospitals for medical applications. These WMTS sites, with certain waivers from the FCC can be used as Pico cells to serve the mobile broadband customers and provide them better coverage and experience. These sites can be easily integrated with the already available Macro cells to increase network efficiency. With exponential increase in broadband data service demand due to increase in smartphones over past 2-3 years these WMTS/Pico cell sites definitely brings a lot of value to the table which was not considered for evaluations by the debtors. The Debtors removed or concealed the True and Fair value of these cell sites. I personally did my own research about these cells sites which TerreStar Corporation (TSC) currently owns and operates. Your Honor you were lied to, but it is not your fault the debtors have kept all of us in the dark and blinded from the truth. 
Referring to Page 21 of 94 of the RKF report and quoting the evaluator - "Based on FCC regulations in Table 4, it would be more efficient to operate bands A and B as a single 3-MHz channel instead of separate channels.  This will require an FCC waiver.  However, we see no reason why the FCC would not grant this waiver and consider it low risk.  The rest of this report assumes that this waiver will be granted." 
"The 3-MHz paired spectrum (1392-1395 and 1432-1435 MHz) can be operated in frequency division duplex (FDD) mode with the BS transmitting in half of the band and the MT transmitting in the other half of the band, as in a cellular deployment. The FCC regulations do not constraint which part of the band to be downlink (BS transmit) and which to be uplink (MT transmit). Therefore, we can pick the solution that provides the best sharing configuration. However, due to the low max EIRP level (100 Watt or 20 dBW) for Fixed Stations in 1392-1395 MHz, this band cannot be used for macro-cell Base Station downlinks (which require EIRP levels on the order of 27 dBW); instead, it is more suitable for smaller cell areas such as pico-cells. Furthermore, we found that it didnot make a significant difference in terms of adjacent band sharing if the lower or upper part of the band was used for downlink or uplink."
Below are some important information and references about Pico/Femto cells and why the industry is in desperate need of it.

RKF Engineering, one of the respected experts in Spectrum field stated that 1.4 GHz Band is a very efficient spectrum can be used for LTE PICO CELL and mobile applications providing coverage to 87% (or many millions of customers) of total US population. 
Pico cells are amazing because they can and will  be used to supply cellular coverage to a maximum of 100 subscriber's  within a 30,000 sqft area  the way these work is Macro cells can be placed on large roof tops, supply  connectivity to smaller  cells called micro/metro cells. These cells can be attached to light poles, roof tops, and many more. There are several different types of Pico cells some are for indoor such as offices factory's, malls, the outdoor Pico cells can be affixed to objects such as utility poles, sides of freeways, on sides of buildings these Pico cells can be extended indefinitely. Each Pico cells coverage to 100 customer's at an average rate of $50-$100 for the average U.S consumer's phone bill. These particular cells can and will be multiplied over the next 5 years by atleast 200-500% because of the low cost to produce these Pico cells. This is precisely why we have always asked for an examiner and an equity committee. The fact your Honor is that the debtors lied Under Oath at many instances and never have been caught. Once again very well crafted scam is the best way to describe all of this.  
Femto cells provide broadband coverage to consumers and enterprises. Femto cells are used for the Broadband/Internet coverage covering same or less areas as a Pico cell. Both can be placed together without any interference or interruption. It can provide users with high quality cellular and internet coverage, so at an increased rate of U.S average internet bundle of $50-$100 per month. Your honor this is averaged out at $100-$200 dollars per month per customer. TerreStar Corporation (TSC) has 2,704 sites supplying 100 customers each site.  This is not including the macro cells or the spectrum alone. Your Honor you have been lied to by the debtors. I am truly sorry to say, but it can still be stopped.
BY SIGNING THIS PETITION WE ACKNOWLEDGE OUR 1ST AMENDMENT RIGHTS UNDER THE CONSTITUTION RIGHTS AS UNITED STATES CITIZENS, WE ALSO ACKNOWLEDGE THE LETTER I MADE. AS PROOF AND REFERENCE FOR A PROOF OF CLAIM THAT LIES AND MANY OTHER FINANCIAL CRIMINAL AND ILLEGAL BANKRUPTCY ACTS HAVE BEEN COMMITTED.  
PICO Cell Industry References
A). 1.4 GHz spectrum usability for Pico Cells, Femto cells, M2M applications etc. - 
1). RKF Engineering Report – Dated 10 July 2012
Title - "TerreStar 1.4 GHz Market Study"
Website - http://www.terrestarcorprestructuring.com/pdflib/TerreStar_1.4_GHz_Market_Study-Redacted_Version_9-21-12.pdf
2). Ceragon Application Note
Title – "Wireless Backhaul Solutions for Small Cells"
http://www.ceragon.com/files/Ceragon%20-%20Small%20Cell%20-%20Application%20Note.pdf
Poor coverage and quality are major causes of business customer churn. The Nano3G and NanoGSM Pico cells help operators win and keep 2G and 3G business customer's by giving them their own private cells.
How Pico cells help operators? Here is how – 
a). Different from commodity networks
b). Increased revenues from voice and data
c). Offer competitive in office tariffs
d). Decrease Churn
e). To sell more services and improving operator macro cells network performance in terms of user experience which results in increased revenue
Pico cells (or Small cells) are very efficient to fill coverage holes in the operator network hence providing a very seamless user experience. Network planners all over the world are discovering its advantages for delivering cost effective solution, increasing capacity and coverage for hard to reach places. Not to mention that the 8MHz can penetrate concrete walls and solid infrastructures.
The 1.4 GHz spectrum is ideal for pico- and femto-cell deployments. These cells are deployed on a different frequency than the macro-cell deployment, mitigating intercell interference and making the deployment much easier. Additionally, the 1.4 GHz channel bandwidth is proportionally smaller than what is typically deployed in macro cells, providing a uniform capacity throughout the network.
Qualcomm has shown that pico cells can extend network deployments by hundreds of percent through installation of relatively low cost BSs. Qualcomm has demonstrated that heterogeneous cell deployments (macro, pico,  etc.) can greatly improve the throughput of networks if the networks also implement Advanced  Interference  Management (AIM).  Qualcomm makes the point that with technology improvements, spectral efficiencies per link are approaching theoretical limits with 3G and LTE.  Hence, the biggest gains in the future will come by making better use of spectral efficiency spatially. This can be found in the Qualcomm article "Qualcomm Incorporated, "LTE Advanced: Heterogeneous Networks," Feb 2010" at - 
http://www.qualcomm.com/media/documents/lte-heterogeneous-networks
Coverage area is improved by deployment of Pico cells. The use of Pico cells increases the ability of Macro cells and in return reduces the load of macro cells.
Pico cells expand over 30,000 sq. ft. range and are capable of providing services for up to 100 simultaneous customers per cell. The Pico cells can be placed in coverage hole or densely populated places such as downtowns, a small town where it is expensive to deploy Macro cells, in underground mining areas, in malls, in train stations other areas where an operator does not want to deploy a Macro cell due to very high cost. 
2. Why Spectrum is very valuable and small cells (Pico cells) are the future of cellular network - 
The following article quotes "Notwithstanding techniques such as Wi-Fi offload and "simply" adding more spectrum, solving the mobile broadband capacity crunch and delivering data throughput over LTE networks in a cost-effective manner makes it essential to augment the macrocell network with a very large number of small cell base stations.  Accordingly, most telecom equipment manufacturers (TEM) and carriers are working to implement as quickly as possible small cell based network topologies.  In fact, recent research from In-Stat shows that network operators plan to run 12 percent of their 4G traffic over small cells by the end of 2012. As with all new network equipment, development starts at the chipset level. And the effect will be dramatic as, according to industry analysts, the small cell base station semiconductor market is expected to top $1 billion by 2016 and sales of the base stations themselves will top $14 billion in a similar period. "
http://www.wirelessweek.com/Articles/2012/06/economics-and-future-of-mobile-broadband-services/
Verizon Wireless Executive Vice President of Network Planning Bill Stone said"Small cells is one of the ways we're going to keep up growth," Stone said. "The other is more spectrum". See article below.
http://connectedplanetonline.com/3g4g/news/4G-World-Verizon-exploring-small-cells-for-adding-future-capacity-1025/
The Pico cells can also be used for Governmental and tactical use. The abilities of the 8MHz at low frequency can penetrate concrete walls and reach Emergency personnel in case of a natural disaster. 
Links