U. N. Commission: Israel-Palestine conflict resolu
30
people have signed this petition.
Add your name now!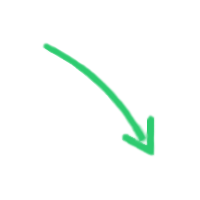 30

people

have signed.

Add your voice!
Maxine K.
signed just now
Adam B.
signed just now
We, the undersigned, being citizens of the United States of America and registered voters, call upon our President, Barack Obama, to cease the current failed "peace process" and immediately initiate all necessary actions in the United Nations to create a U. N. commission that will be tasked with developing the resolution to the Israel-Palestine conflict. We believe that the U.S. government must recuse itself from its current role as facilitator of the peace process due to the conflict of interest which is inherent in the U.S. government's relationship with the state of Israel as primary benefactor, long-time ally and leading military arms supplier. We believe that the international community must take responsibility and accountability for determining the resolution of this conflict, which was the result of U.N. General Assembly Resolution 181 (the "partition plan") and the conclusion of the Mandate for Palestine (British mandatory Power) and the events that followed, by means of an unbiased and representative commission within the U.N. We believe that this conflict and its resolution has affected and will affect about half of the world's population (all the followers of the Abrahamic religions), which necessitates that the peace process be perceived as being unbiased and equitable and that the result of the peace process be perceived as having achieved justice and a sustainable peace. Again, we believe that, for the reasons stated above, this is not possible if the U. S. government is directly controlling the process and that the U.N. is the only international body suitable for the task. We, here in America, as well as elsewhere, have learned the lesson of ignoring the significance of this conflict and the efficacy of extremists using the issues associated with this conflict to recruit members to their terrorist organizations and motivate them to commit heinous acts. We are committed to finding the just resolution of this conflict that will finally end the violence that emanates from the region and acts like a cancer in our international community. We believe that justice and peace in Palestine and Israel has the potential to mark the beginning of an era of coexistence and cooperation that cannot come too soon relative to the urgency of addressing the other global challenges which threaten the well-being of all of us on this planet. We also believe that the current "peace process", which seeks a two-state solution, may result in a failure to recognize and properly address the primary issue in this conflict -- the right of Palestinians to return to their properties -- and will therefore only serve to make permanent the injustice suffered by nearly a million Palestinians and prevent the attainment of an equitable resolution of the conflict and, thus, preclude the realization of a sustainable peace. We believe that alternative solutions to the conflict exist that have the potential to resolve this issue, achieve justice and at the same time, address the concerns of Israeli Jews regarding the Jewish character of the state of Israel -- alternatives that need to be thoroughly considered in an international forum and fairly judged on all the proper criteria (equity, sustainability, etc.). We believe that the President, by taking immediate action to form this U.N. commission will, with this single act, demonstrate that the U.S. is immediately changing the course of this nation's foreign policy to represent the principles on which this nation was founded -- equality, justice and liberty -- and that this nation will always be guided by these principles and will not allow its foreign policy to be unduly influenced by economic considerations that can never be allowed to outweigh the primacy of these founding principles. And, we also believe that such action by the President will have the potential to strengthen current diplomatic efforts in the Middle East (e.g., generally bolstering moderates in Palestinian polities, similarly supporting Palestinian unity government formation, assisting Arab governments to oppose the influence of extremist groups in their countries, etc.). And we believe that our support of militarism in Israel (military aid to Israel) and our resulting complicity with Israel's continued violations of international human rights and humanitarian laws (in the occupied Palestinian territories -- Fourth Geneva Convention, Articles 33 and 49; torture of Palestinian prisoners; use of U.S. weapons against civilians in Gaza; etc.) is destroying the moral integrity of this nation and must cease immediately. And, finally, we call upon our President to act swiftly and with conviction in order to prevent further loss of life in this conflict and, by taking this action in the U.N. and signaling this long-awaited change in the role of the U.S., send a message of hope for justice and real peace to the region, which could serve to relieve pressure from this volatile situation (this could be critical with the fragile ceasefire now in place).
Sponsor
This petition is not sponsored by any organization. It is solely a grassroots initiative by a small group of peacebuilders/activists in our community of Santa Cruz, Calif. Our intention is to build both national and international coalitions in support of this petition and our demand for a U.N. commission. We are very early in the process, but thus far, we have received the endorsements of former Ambassador Edward L. Peck (former Chief of Mission in Iraq and Mauritania) and former Senator Jim Abourezk (South Dakota). Ambassador Peck told me, "Count me in, as both a realist and a dreamer -- as well as a supporter." We do not yet have a web site, so iPetitions will serve as our portal from you to us and our forum for discussion of this petition. We intend to bring justice and peace to the Holy Land. Please join us and/or support us in this noble cause. We will need an immense amount of support to empower President Obama to face the powerful special interests in Washington that will oppose this initiative, as well as rejection of it from the government of Israel. Our numbers (signatures) will need to be, perhaps, in the range of unprecedented in order to achieve our goal. But it is a goal that we in this nation must achieve to save our moral integrity, as well as to protect our security.