Unban Mgray
19
people have signed this petition.
Add your name now!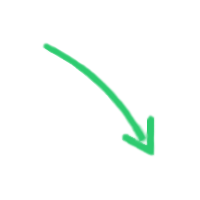 19

people

have signed.

Add your voice!
Maxine K.
signed just now
Adam B.
signed just now
My ban message -"You have been banned from this server for World downloading, multiple bans and lying to the panda"
Around three weeks ago, mgrayuk11, a prominent factions player and undoubtedly the server's best YouTuber was banned for possession of a World Downloader Mod. I am aware that the rules say that having this mod will result in a ban, but Gilbo_Swaggins, a realms mod and creative Jr mod, clearly said that mgray could use it for VIDEOS. Mgray did in fact use it for strictly videos, and he didn't use it to gain an upper hand in the factions community.
Now let me ask the mods who banned mgray a question: Would you rather lose the servers best youtuber who brought your player totals up since reaching 800 subs, or ban him for creating a video practically ADVERTISING the server you spent so much time moderating and building up?
If you honestly loved Emenbee and wanted to see it grow, you would unban mgray for the reason that he is your advertisment. He is practically the face of Emenbee on YouTube, and he is your ticket to growth.
Now I'm not saying that because of his high YouTuber status that he is not subject to the rules of Emenbee, because he is not, but I am saying that he gets punished a bit more than he should. Around 10 months ago, mgray was banned by Archylotech, the same mod who banned him this time, for "DDoSing" Isbittener. Turns out that Isbittener has terrible internet connections and he was just lagging out.
My question is, do you mods have any proof that mgray was using the mod to gain an illegal advantage on other players? My guess is no.
Now I'm not trying to be disrespectful here, but I don't think these mods have any right to ban without proof. On the forums, whenever someone says, "X player was hacking, please ban!" you guys are always the first to say, "We can only ban with proof, sorry." Well, you guys are being hypocrites.
The video that mgray posted showed him flying around the pvp arena. Yes, that was world downloaded, but for a video. I was in mgrays faction when this video was made, and he was never using world downloader.
World downloader downloads everything within a 160 block radius spanning in a 360 degree circle around the player. How could mgray download all of the world if he is raiding all the time? Obciine has many "Raid finders" that collect around 20 raids a day, so why would mgray feel so compelled as to cheat and find one himself.
I hope my reasons are enough to sway your opinion of his ban status, because if you lose mgray as a player, thats a big mistake.
By Deeboderic/Deadsombra